with 🎙️ Ravid LEVY – Founder and Consultant @ RLV-consulting services
💧 Ravid Levy is the founder of RLV consulting services and a former VP Technology for Fluence and CTO for RWL water.
What we covered:
🍏 The truth about prefabrication. Is it as flawless as it sounds?
🍏 How to reap the benefits of off-site fabrication (and what they are)
🍏 The single confusion everyone keeps doing
🍏 Why a powerful solution should not be mistaken for a silver bullet
🍏 Water treatment system is not a TV. So why would you approach it the same way?
🔥 … and of course, we concluded with the 𝙧𝙖𝙥𝙞𝙙 𝙛𝙞𝙧𝙚 𝙦𝙪𝙚𝙨𝙩𝙞𝙤𝙣𝙨 🔥
Resources:
➡️ Send your warm regards to Ravid Levy on his LinkedIn page.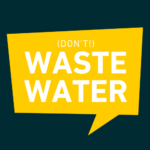 ---
Other Episodes