ABOUT THE "DON'T WASTE WATER" PODCAST
Every Wednesday, Antoine Walter interviews one inspirational water leader to learn from his path, go down a specific rabbit hole in the Water Industry, ESG finance ecosystem, or explore emerging water technologies.
On the "(don't) Waste Water" podcast, Antoine Walter strives to make the Water Industry easy to understand for everyone, starting with water professionals, executives, and investors. Hence, he opens the microphone to seasoned, inspirational water experts to discuss their field of excellence.
No one can claim an all-around in-depth understanding of a matter as complex as Water. But piece by piece, you can rebuild the puzzle. With curiosity, patience, and passion, Antoine Walter explores topics such as Advanced Treatment Technologies, Water-Energy Nexus (Hydrogen, Lithium...), PFAS removal, Nature-Based Solutions, Wastewater Reuse, Distributed Water Treatments, Water Finance, and Water Entrepreneurship.
He actually firmly believes that regular listeners of the "(don't) Waste Water" podcast may, in the end, claim a "Water MBA!"
A particular field of interest is how innovation forms, grows, and gets widely adopted in a complex and conservative field like the Water Industry. This may be one of the keys to achieving the United Nations Sustainable Development Goal n°6 - #SDG6.
Currently in its 9th Season, the "(don't) Waste Water" podcast has already welcomed around 150 guests from Water Majors (SUEZ, Veolia, Jacobs, Xylem, SKion Water...), Scale-Ups (Cambrian Innovation, Epic Cleantec, Liqtech, 374Water...), Start-Ups (Puraffinity, KETOS, 120Water...), Universities (Berkley, the Columbia Water Center), Investment Funds (Sciens Water, Mazarine...), Business Accelerators (Imagine H2O, Elemental...) or Market Intelligence Companies (BlueTech Research, Global Water Intelligence...). Or simply water legends like Mina Guli or Andrew Benedek!
ABOUT THE HOST - ANTOINE WALTER
Antoine WALTER is a second-generation Water Professional - the legend says, his dad traded excavator sessions for him in river banks, against lunch invitations. He followed on this early start by completing a Master in Hydraulics and Environmental Engineering, then proceeding to win the "Golden Mission" contest organized by ENGIE (GDF-SUEZ).
This led him to travel the Asia-Pacific region for one year, to explore amongst others water treatment in Hong Kong, desalination facilities in Melbourne, water distribution management in Jakarta, water innovation in Singapore, or social water projects in New Delhi and Gujarat. All of that was documented in videos, blog articles, radio spots, and conferences in engineering and business schools.
He then took on a challenge within SUEZ in Switzerland, to draw the roadmap of ozone and UV products, facilitating the Global Innovation Team. The next challenges would involve process application development, sales management for the DACH and Nordic region, with an emphasis on micropollutant removal.
Antoine moved to GF Piping Systems in 2017 to take over the business development for the company's services in Europe, then for all Water Treatment topics worldwide.
In his various roles, he's been a regular speaker at conferences on four continents, like Micropol Ecohazard in Singapore, the ReUse Symposium in Seattle, the SAPPMA Conference in Johannesburg, or the UNESCO Conference in Frankfurt. He's also regularly hosting conference sessions, like very recently at the UN-Habitat "Innovate for Cities" Conference, at the Global Water Summit or at the BlueTech Forum. Since 2020, he hosts the "(don't) Waste Water" podcast and regularly intervenes in Business and Engineering schools.
In 2022 he became a TEDx Speaker, talking about the importance of Wastewater Reuse and Resource Recovery.
He's married, a happy father of three, and he's French (nobody's perfect
).
THE "DON'T WASTE WATER" PODCAST IN NUMBERS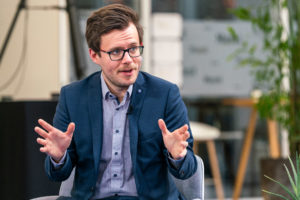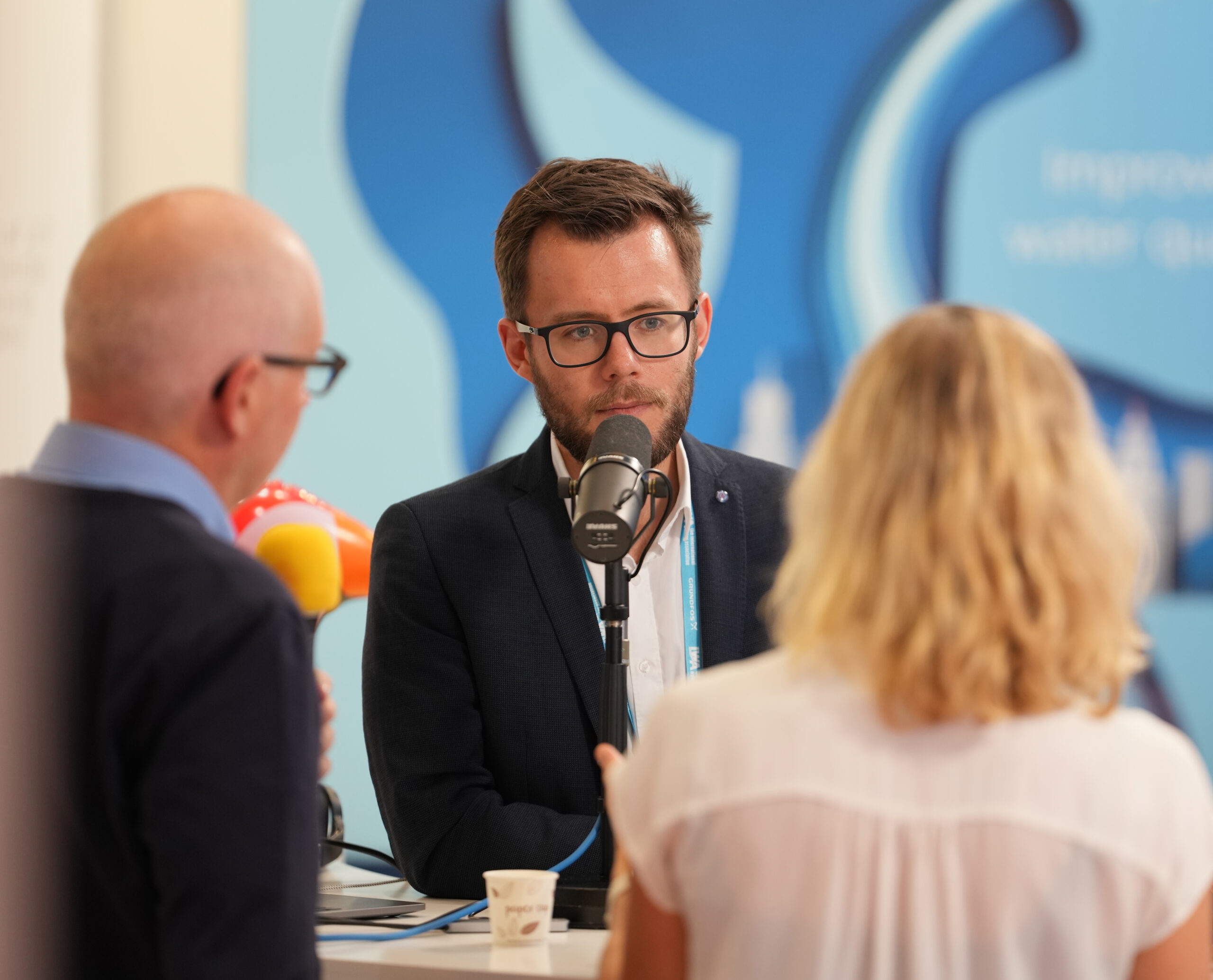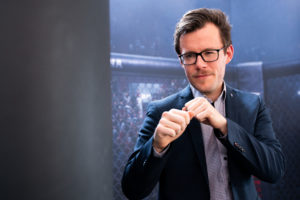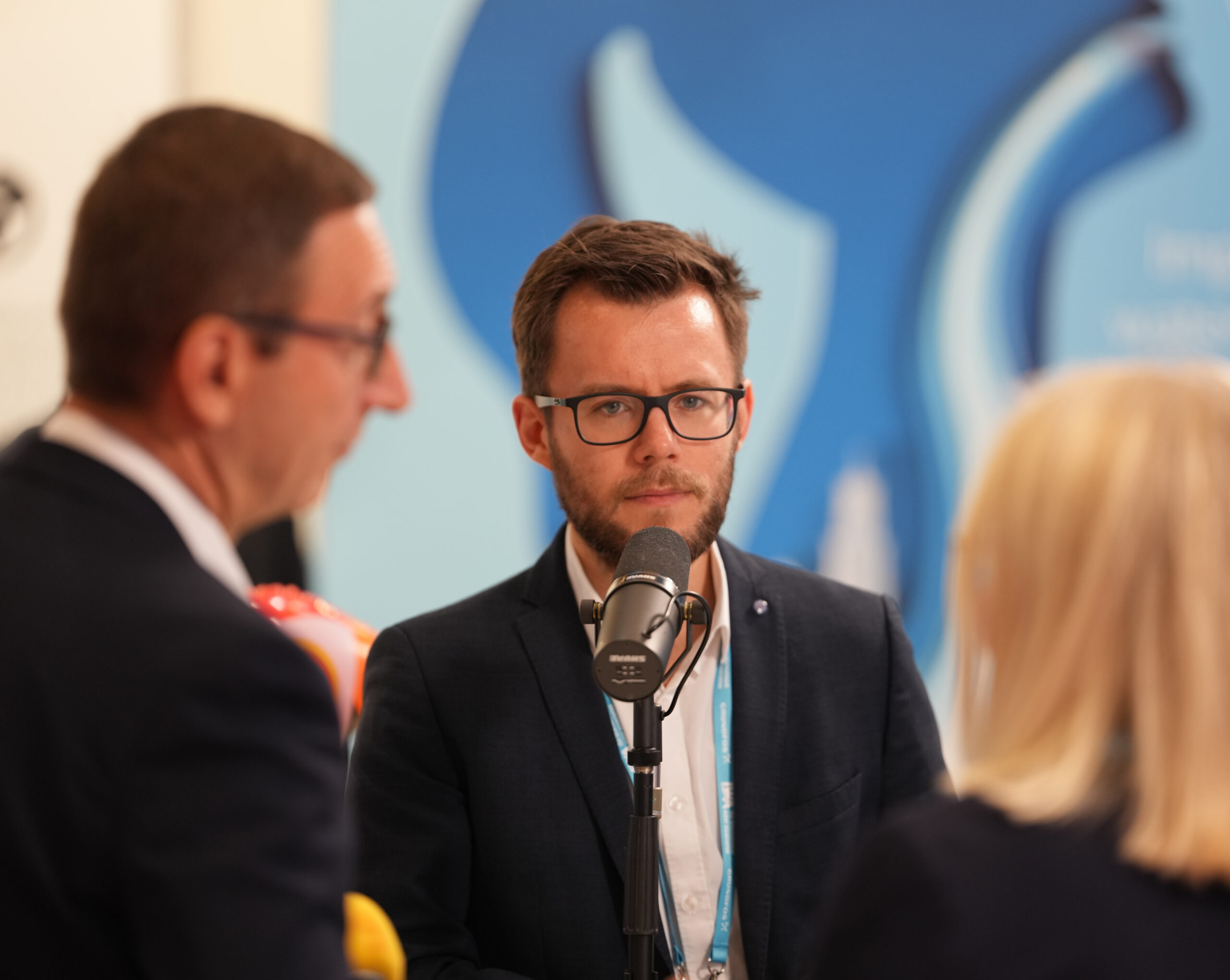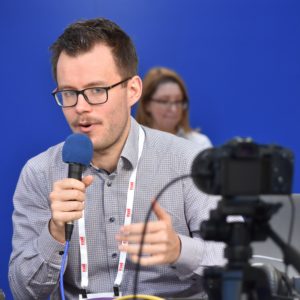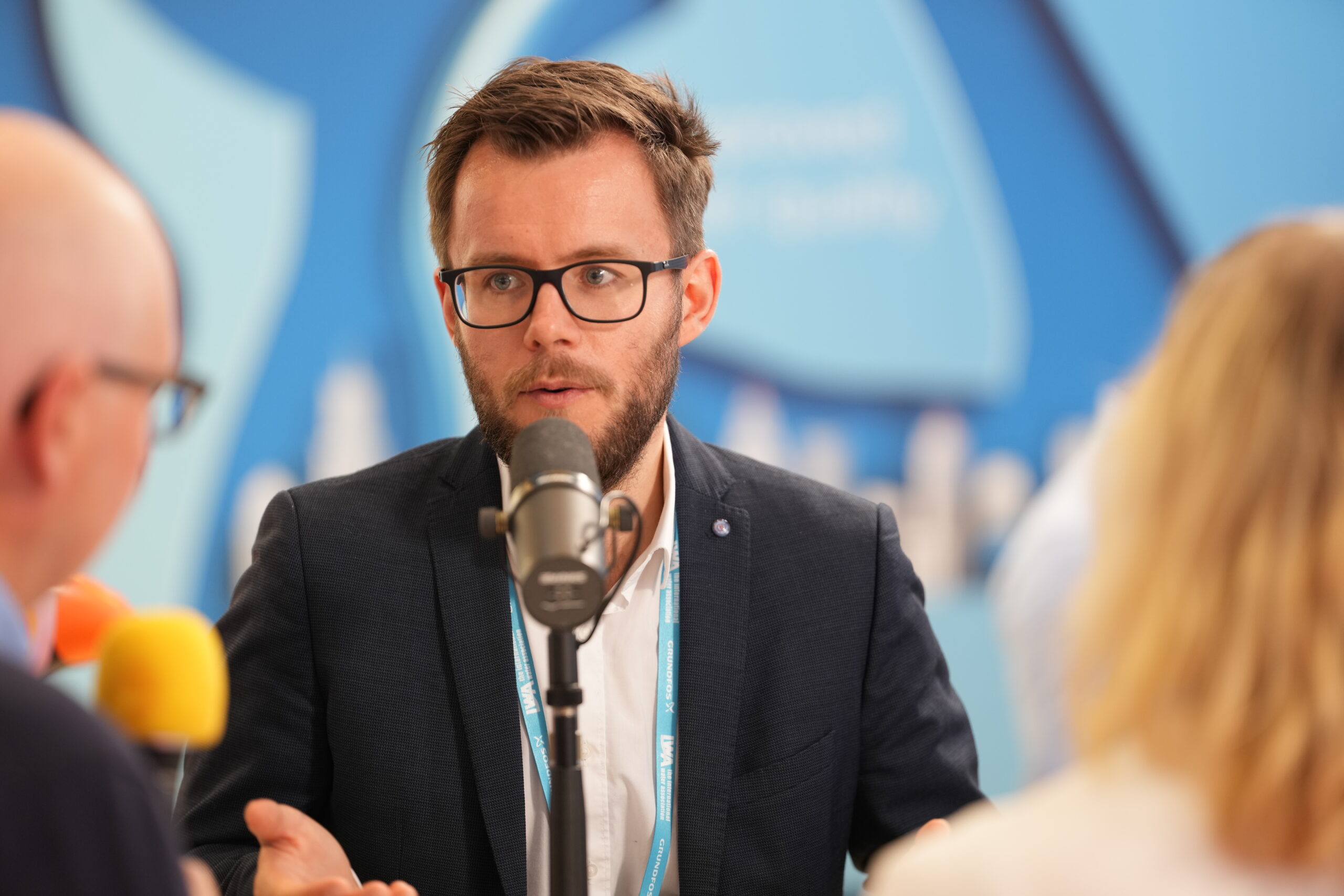 "DON'T WASTE WATER" PODCAST ILLUSTRATIONS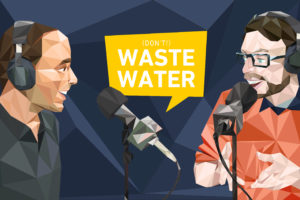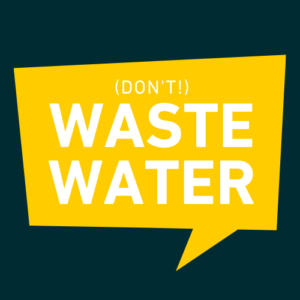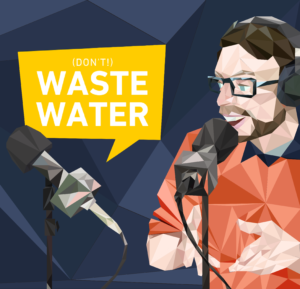 THE "DON'T WASTE WATER" PODCAST ON SOCIAL MEDIA