with 🎙️ Katia WASIAK – CTO and General Manager @ SUEZ WTS
💧 Katia Wasiak is Chief Technical Officer of the Purification and Disinfection BU at SUEZ WTS, as well as General Manager of Degremont Technologies in Switzerland.
What we covered:
🍏 Creativity is a process, which relies on 4 Key Pillars (… and #2 is the one that moves you from average to great!)
🍏 You need to feed your funnel? These 2 processes will drive innovation through it!
🍏 The 2 frameworks that will enhance your creativity (and unleash the one of your team)
🍏 The 2 killing innovation inhibitors that you should carefully control and prevent
🔥 … and of course, we concluded with the 𝙧𝙖𝙥𝙞𝙙 𝙛𝙞𝙧𝙚 𝙦𝙪𝙚𝙨𝙩𝙞𝙤𝙣𝙨 🔥
Resources:
➡️ Send your warm regards to Katia Wasiak on her LinkedIn page.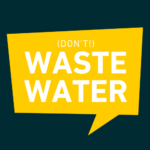 ---
Other Episodes