with 🎙️ Stéphane GILBERT – CEO and co-founder @ AQUASSAY.
💧 Aquassay is a water efficiency expert company, that optimizes both environmental and industrial performances of water uses and treatments.
What we covered:
🍏 Water is everywhere in industrial processes, yet widely invisible
🍏 Fixing the water cycle within a factory means first and foremost improving industrial performance
🍏 Solving unsuspected process challenges might be just one-valve away
🍏 The 3-step process that saves tremendous money in operating costs every year
🍏 How WOWing your customers eventually turns them into raving fans
🔥 … and of course, we concluded with the 𝙧𝙖𝙥𝙞𝙙 𝙛𝙞𝙧𝙚 𝙦𝙪𝙚𝙨𝙩𝙞𝙤𝙣𝙨 🔥
Resources:
➡️ AQUASSAY's website and the French Water Team association
➡️ Send your warm regards to Stéphane Gilbert on his LinkedIn page.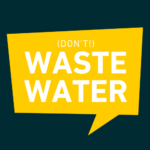 ---
Other Episodes