with 🎙️ Ravid LEVY – Founder @ RLV Consulting
💧 Ravid Levy is the founder of RLV consulting services and a former VP Technology for Fluence and CTO for RWL water.
---
This episode is part of my series on (successful) Water Entrepreneurship – check it out! 😀
What we covered:
🍏 Almost 20 years in the mirror: what Ravid's career taught him about the water & wastewater treatment industry
🍏 The technical and business sides of an organization talk different languages and can be "lost in translation". Bridging the gap is the key to success!
🍏 Innovation in the water industry: it might be slow, it won't be easy, but it is definitely happening (with the example of desalination)
🍏 Three trends to watch out in treatment technologies: digitization, AOPs and resource recovery from wastewater
🍏 The framework to success – or the "𝘙𝘢𝘷𝘪𝘥 𝘓𝘦𝘷𝘺 𝘪𝘯𝘯𝘰𝘷𝘢𝘵𝘪𝘰𝘯 𝘧𝘰𝘳𝘮𝘶𝘭𝘢"
🍏 Pitfalls to avoid along the way – which lead to a probable sequel episode as the story could not end there!
🔥 … and of course, we concluded with the 𝙧𝙖𝙥𝙞𝙙 𝙛𝙞𝙧𝙚 𝙦𝙪𝙚𝙨𝙩𝙞𝙤𝙣𝙨 🔥
Resources:
➡️ To contact Ravid Levy, visit his LinkedIn page.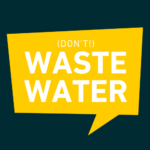 ---
Other Episodes