with 🎙️ Laurent DE FRANCESCHI – Head of Applications @ SUEZ WTS
💧 SUEZ WTS is the industry-leading water technology and process expert to solve the toughest water, wastewater and process challenges.
What we covered:
🍏 How to get a representative water sample, and why that matters.
🍏 If you don't know what you're after, you have no chance to succeed.
🍏 Yes, literature helps. But don't forget: 𝘵𝘩𝘦 𝘛𝘳𝘶𝘵𝘩 𝘪𝘴 𝘰𝘶𝘵 𝘵𝘩𝘦𝘳𝘦.
🍏 Test it, wastewater doesn't lie. In the lab. In the field. Wherever needed!
🍏 You need to team up to upscale.
🍏 The 𝘴𝘦𝘤𝘳𝘦𝘵 𝘴𝘢𝘶𝘤𝘦 was there from the beginning: 𝗣𝗔𝗦𝗦𝗜𝗢𝗡!
🔥 … and of course, we concluded with the 𝙧𝙖𝙥𝙞𝙙 𝙛𝙞𝙧𝙚 𝙦𝙪𝙚𝙨𝙩𝙞𝙤𝙣𝙨 🔥
Resources:
➡️ For inquiries, you can contact Laurent here.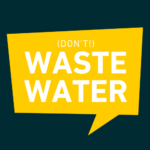 ---
Other Episodes