with 🎙️ Sebastien MOURET – Europe and CIS Editor @ Global Water Intelligence
💧 Global Water Intelligence is the leading publisher and events organizer serving the international water industry.
What we covered:
🍏 How the two last months might have reshaped the water industry as we know it.
🍏 How SUEZ and VEOLIA quarrel from Press Release to Media Appearance and why you should not believe all of their assertions.
🍏 How SUEZ might struggle to bring a white knight into play.
🍏 Why the Merger's ability to create a more vigorous champion at all is questionable
🍏 Meridiam's role, hypothetical synergies, shareholder cajoling, unions entering a game that was thoughtfully prepared by Veolia… and so much more!
🔥 … and of course, we concluded with the 𝙧𝙖𝙥𝙞𝙙 𝙛𝙞𝙧𝙚 𝙦𝙪𝙚𝙨𝙩𝙞𝙤𝙣𝙨 🔥
Resources:
➡️ Global Water Intelligence's Website (Magazine)
➡️ Global Water Intelligence's Data Hub
➡️ Send your warm regards to Sebastien Mouret on his LinkedIn page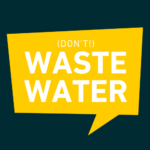 ---
Other Episodes