Xylem and Evoqua just announced their merger. This will create the second-largest water company in the World with a $7 Bn turnover! Yet, Evoqua has quite a history in M&A moves, having successively been part of Veolia and Siemens without success. Will this deal be different, and if yes, why? Let's review!
(I thought this example would be interesting, within my deep dive on Water Entrepreneurship)
Xylem and Evoqua announce their merger!
In 1990, Dick Heckman bought a crappy little company called Toxxic Control for 1.6 million dollars. 33 years later, it merged with Xylem for a value approximately 4'000 times higher. In between, it got married to Veolia, lost 90% of its value, eventually got acquired by Siemens, didn't make any money, got sold to a private fund, changed name, went public, and boom, magic happened.
So what's to think about the just-announced merger between Xylem and Evoqua? Before sharing you my opinion, let's review the facts, make a bit of history, unveil two probably happy shareholders and look with a new eye at what Patrick Decker, the CEO of Xylem answered me when I asked him:
Antoine Walter: Is it right to say that Xylem is on a transformational journey?
Patrick Decker:That is correct, but the journey is not over. We have been on a transformation. We will continue to be on a transformation. And a transformation, not just in terms of what we bring into our portfolio of solutions from a product and technology standpoint. But also how we work in different ways based on our core!
In that same interview, he also told me this:
Patrick Decker: Our obligation as a technology provider is to always be learning from different applications around the world, sharing those best practices, putting our own capital to work, going out and acquiring new technologies, or investing in those technologies.
Well it turns out, Xylem just did that, by announcing this Monday that they found an agreement with Evoqua to close an all-stock deal that will create a 7-billion dollar water revenue giant.
Xylem will become the second largest water company
This will enable the new Xylem to become the second largest water company in the World, still behind the behemoth Veolia (you know, the one that just gobbled up SUEZ) but over one billion dollars ahead of the new number three, Ecolab.
This move will be especially impactful on the US market, as that single territory is the largest one for the two existing entities – with a combined revenue of 3.7 billion in the US alone.
This deal means a 29% increase in Evoqua's valuation, which will be set at an all-time high of almost 53$ per share, and a total company valuation of 6.42 Billion dollars.
Well, all-time high, really?
Evoqua has a long history of Mergers and Acquisitions
Evoqua indeed only exists under this name since 2014. And it has been public since 2017 when it got IPOed for 18$ per share. So yes, from 2017 till 2023, it effectively multiplied its value by nearly 3.
But before that, it existed under different names. And at some point, a crazy french guy even thought the company was worth 10.9 billion…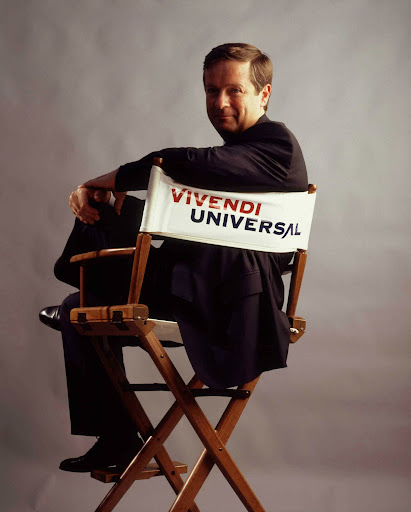 Let's swiftly recall that history. I've mentioned it in my introduction; it all started back in 1990 with Dick Heckman's acquisition of Toxxic Control. Heckman then renamed the company US Filter and aggressively grew it by multiplying the mergers and acquisitions.
Yet. less than a decade later, the acquirer became the seller, as US Filter got gobbled up by Veolia, then called Vivendi. The deal closed for 6.2 billion dollars, which, corrected for inflation, would equal 10.9 billion dollars today.
US Filter's acquisition by Veolia then Siemens was a massive failure
Now that deal was a massive failure – if you want the full story, it was the number three in my flop 3 of the worst mergers by SUEZ or Veolia. So massive that just four years later, Veolia sold US Filter to Siemens for less than a billion dollars.
The company was renamed Siemens Water Technologies, and it breakevenish lived its life for a decade. Well, breakevenish, but still, Siemens didn't make any money with the company and resolved to sell it to AEA Investors for 872 million dollars in 2014.
The rest is history: renamed Evoqua, IPO in 2017, and ultimately, merger with Xylem today at three times its valuation by the time it went public.
BlackRock and the Vanguard Group are prominent shareholders of both Evoqua and Xylem
Now there's something funny when you look at the capital structure of Evoqua and Xylem prior to their merger. Indeed, they share two major investors:
Blackrock, which owns 10.1% of Xylem and 11.4% of Evoqua, and the Vanguard Group, which owns 10.35% of Xylem and 9.08% of Evoqua. So that deal is, to a certain extent, the left pocket that finds an arrangement with the right pocket to build a new synergistic giant.
That giant will remain under the leadership of Patrick Decker, while two Evoqua board members will hop on Xylem's one by the expected closure of the deal, mid-2023.
So now here's I think the main question that's raised by this deal.
Why would Xylem succeed where Veolia and Siemens failed before?
First, let me acknowledge that this is only my opinion, not financial advice, and that I just discovered the deal the same time everybody did today.
So, to understand why Xylem can succeed here, we have to understand why Veolia and Siemens failed before. Both were European companies trying to bring a European culture across a primarily US entity.
And that's not just my two cents here; it's also the conclusion Lukas Loeffler, the last CEO of US Filter before Siemens' exit, came to.
To that extent, Xylem is surely a global company, but with a significant center of gravity in North America. That's one threat less for the deal's success.
Xylem, like Evoqua, is a technology company
Next thing to consider: Veolia was primarily an EPC and an operating company, willing to beef up its technology portfolio through US Filter. Great on paper, but one more cultural clash in reality.
Here as well, merging with Xylem is a different story, as it is, indeed, already a technology company. So one more threat off the table.
Xylem is also a different construction, as it is the sum of its brands, Leopold, Flygt, Sensus, Wedeco, and the like, so probably a much more decentralized group than Veolia or Siemens at the time.
Are the synergies exaggerated in the merger's announcement?
Now let's not paint everything in pink either. As always, Xylem's press release expects 140 million dollars of synergies within three years through scale efficiencies in procurement, network optimization, and corporate costs.
I'm no one to judge here, but it sounds like the automatic paragraph everyone copy-pastes from one M&A announcement to another, and I'm not quite sure that there is so much purchasing synergy left when both groups already sell way more than a billion annually.
But honestly, aside from that, it sounds to me like those two companies were built to work together at some point. And interestingly, I've often listed them together when people have asked me which big boys to work with as young technology companies!
One thing's for sure, this merger between Xylem and Evoqua is another sign that consolidation is happening in the Water Industry, less than one year after the close of the Veolia / SUEZ deal.
Conclusion
Which leaves me with two concluding questions:
First, what do you think of the deal? (come tell me on LinkedIn or in the comments)
And second, who's next? Remember, Saur was rumored to be on the market some months ago, and with its Nijhuis Saur Industries powerhouse, it has a technological profile that resembles the former SUEZ WTS and the new Xylem Evoqua giant. I have zero insider information, and it is pure speculation. But if that was the next deal to happen, I have some quotes from my interview with Menno Holterman that would resonate well, so…
Anyways, I'll watch the next steps of that story like all the other water ones! Stay tuned.
Dive Further into Water Entrepreneurship