Standard Lithium shall become the first company ever to run a Direct Lithium Extraction (DLE) process at a commercial scale by the mid-decade in El Dorado, Arkansas. How did they manage to fast-track this project? Let's dive into their DLE secrets.
Find out more with my entire Lithium deep dive.
with 🎙️ Robert Mintak – CEO of Standard Lithium
💧 Standard Lithium coins itself America's 21st century Lithium Company. They're expected to become the first lithium developer in the World to produce direct-extracted lithium at a commercial scale in El Dorado
---
Full Video
What we covered:
5️⃣ How Standard Lithium built a plan to grow to commercial direct lithium extraction (DLE) scale in five years
🔁 How you can't take lithium extraction processes off-the-shelf and how you can't copy-paste what works on a lab scale for a commercial scale
💧 How there's an overlooked part of DLE: managing high brine volumes and flows
🎁 How Standard Lithium "surprised" Lanxess with a lithium add-on to their bromine business
🤝 How you need to know what you know but also know when to team up and get support to take your project off the ground
💰 How Standard Lithium used a simple trick most companies wouldn't dare to apply: paying their partner to kick things off
🗺️ How the Lanxess project will serve as a Blueprint for replication across Arkansas' Smackover formation
⚔️ How there's no silver-bullet universal lithium extraction process and how you need to tailor it to your regional parameters
⚡ How to be future-proof and keep all options open to the evolutions in battery technology
📍 Why El Dorado, Arkansas is the absolute best place to build a lithium chemical business in North America
👍 How having a positive impact and walking the talk is key to be serious about supporting the energy transition and the EV Revolution
🌇 Fluid handling as a boring but necessary evil, developing win-win agreements, relationships to Koch Engineering and Lanxess, California and further Arkansas projects… and much more!
🔥 … and of course, we concluded with the 𝙧𝙖𝙥𝙞𝙙 𝙛𝙞𝙧𝙚 𝙦𝙪𝙚𝙨𝙩𝙞𝙤𝙣𝙨 🔥
---
Resources:
🔗 Come say hi to Robert on Linkedin
🔗 Check Standard Lithium's website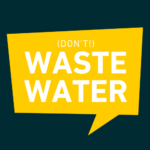 ---
Teaser 1 – DLE Secret #3 – Mastering the boring stuff such as Fluid Handling
Teaser 2 – DLE Secret #9 – Pick the Right Base Camp – Why El Dorado is the best place
Teaser 3 – DLE Secret #2 – A tailor-made extraction process (& why there's no silver bullet)
Teaser 4 – DLE Secret #1 – De-Risking your Lithium project with a clear master plan
---
Full Transcript:
These are computer-generated, so expect some typos 🙂
Antoine Walter: So, hi Robert. Welcome to the show!
Robert Mintak: Thank you. I really appreciate your interest in Standard Lithium and the opportunity to participate. Always love to talk about what we're doing!
Antoine Walter: Well, thank you for hosting me in your beautiful and scenic Vancouver offices.
Robert Mintak: It is beautiful today, you came on a lucky day.
We can see the gross mountain with fresh snow there. It's indeed a gorgeous day here.
How Standard Lithium got involved in… Lithium
Antoine Walter: I've looked a bit at your history with Standard Lithium, and you joined the company in 2017, so roughly six years ago. The company changed its name shortly before that. It transitioned from petroleum to lithium; if I'm right, that's what I found online.
So to me it sounded like transitioning from black oil to white oil. An interesting move, right?
Robert Mintak: That name change or change of business was prior to my joining the company. It was a public company before, and that is how many of the Canadian resource companies evolve from one industry like energy into mining.
You'll see mining companies that have gone through a transition and become blockchain or a marijuana companies. So it's a process with public companies in the junior sector doing what they call RTOs. Reverse takeovers, where you do a transition.
Robert Mintak and Andy Robinson cut their teeth at Pure Energy Minerals
Prior to standard lithium, I was at another lithium company called Pure Energy Minerals, along with my business associate, Andy Robinson, who joined Standard Lithium in 2017. And we've developed the company since then.
Andy and I were at Pure Energy Minerals before Standard Lithium, where we cut our teeth on direct lithium extraction. The lessons we learned there were instrumental in how we approached how we would build Standard Lithium.
Antoine Walter: I will come back to DLE in a minute. But you mentioned your previous role, you were not "just there," you were also named Canada's top mining company. So you were very successful there, right?
Robert Mintak: I'll take the compliment. We were fortunate we were in a very attractive space as well, the lithium sector, so you get a lot of attention, uh, it being in the right sector, so that's very helpful as well. Um, and having projects that were at the right point in time as well.
And having projects that were at the right point in time as well. So I'll take the compliment but also recognize the sector's growth. Announcements coming from Tesla lift all boats!. That plays a lot into it as well.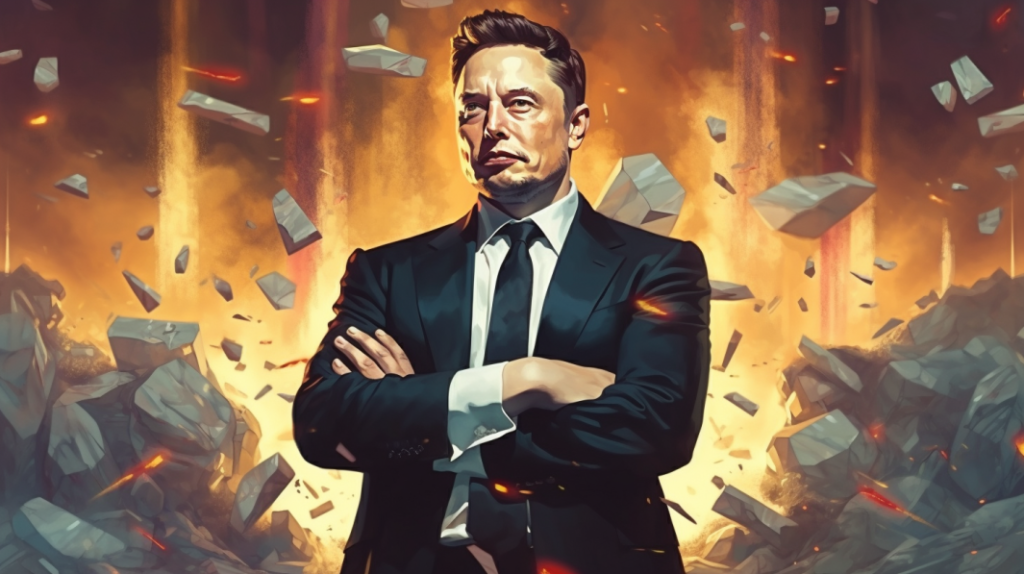 Under Robert Mintak's lead, Standard Lithium multiplied its value by 6
Antoine Walter: Building on that success, I'm a muggle, I'm a water guy, so I'm looking at financials. I understand half of them. Take it with a pinch of salt.
But over your six years as a leader of Standard Lithium, as the CEO here, you multiply the value of the company by six as well. So is it just a, peaceful road, or are there some hiccups on that road?
Robert Mintak: There's lots of hiccups. Everything's a challenge when you're building something basically from scratch. Yet, let me reveal the first of our DLE Secrets:
DLE Secret #1 – De-Risking Your Project
We had a very clear business plan when we started though, and that was to develop a series of projects where we have addressed and as best we can, remove many of the risks that get in the way of actually successfully taking a project from conception into hopefully delivering a successful commercial enterprise.
That was critical to the business strategy, and that was not to chase discoveries, so not to look to make them a new high-grade discovery on a new resource that hadn't been looked at before, which can be great to be if you're a geologist, to make the hall of fame for making a discovery.
But those come with the challenges of no infrastructure and all of the other permitting things, items that can derail projects.
So we intentionally set a business plan in place where we could develop a lithium project, where we were able to aspirationally look at a timeline to get into production within five years.
We haven't achieved that (we didn't plan the global pandemic). But it was to find a project where we removed discovery risk, where we removed infrastructure risk, where we removed geopolitical risk, where we removed many of the permitting and social license aspects.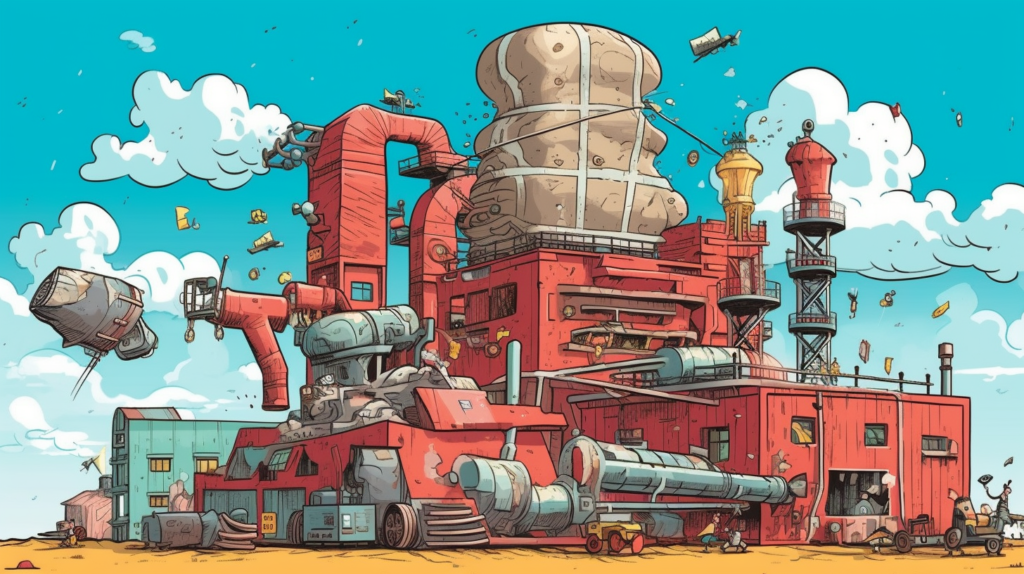 Picking the right race and the right horse
And all credit to Andy, he chose South Arkansas as his target. It wasn't in the company's portfolio of projects when we took over Standard Lithium, but it was where Andy said: "that is the best place to build a lithium brine project." And then utilizing what we learned at Pure Energy Minerals from the DLE or applying a selective or modern processing methodology to the project, not coming with an ideology that we had to utilize that, but looking at all of those aspects and where we'd be able to do that.
A lot of the success over the last six years has been luck as well, right? Timing in the sector, the right timing and project partners that we hadn't identified earlier on. But they almost fell into our lap! Nurturing those relationships and ensuring that we delivered on what we said we would. Those aspects have been key to our success.
We still have a lot of work to do, but having the business plan, choosing the right jurisdiction, assembling a team of agnostic technical experts across a diverse skillsets, and then having the good fortune of being in the right place at the right time.
Staying DLE agnostic in the first place
Antoine Walter: There's a lot to unpack in all of that. Let me try to check; if I understand you right, that means you have to be agnostic and be quite open to any kind of DLE?
Robert Mintak: Yes. The DLE aspect, it's a project that we chose, and the reason we stayed in North America was to remove the geopolitical challenges for brine resources, specifically that you find in South America. There's lots of great projects there, don't get me wrong. And they, they're moving forward and they're success on them, but we wanted to avoid a lot of the headaches that you face on those.
Lithium brine is what we were working on previously at Pure Energy and felt comfortable working towards finding projects where we could take what we learned with that. And the only way in any brine project in North America, you are looking to build successfully. You have to use unconventional process.
There's a small brine resource in Nevada, but you'll never get evaporation ponds permitted anywhere in the United States. And Canada… you can't evaporate here.
That leads us to our second DLE Secret:
DLE Secret #2 – A Tailor-Made Extraction Process
So utilizing a selective extraction process would be critical for that. But understanding that you have to have a process that's fully integrated for the resource that you're looking to develop, not developing a process and then trying to plug it in or force it to work on your project.
I see. So those were some of the things we learned when we were at Pure Energy, cuz we were working with external vendors or technology providers is, uh, a lot of academic work. There's a lot of startups, any, uh, large companies working on how you can try new ways of lithium extraction from Bryant. But you can't take someone's pre-packaged extraction process and then try to make it work on your project.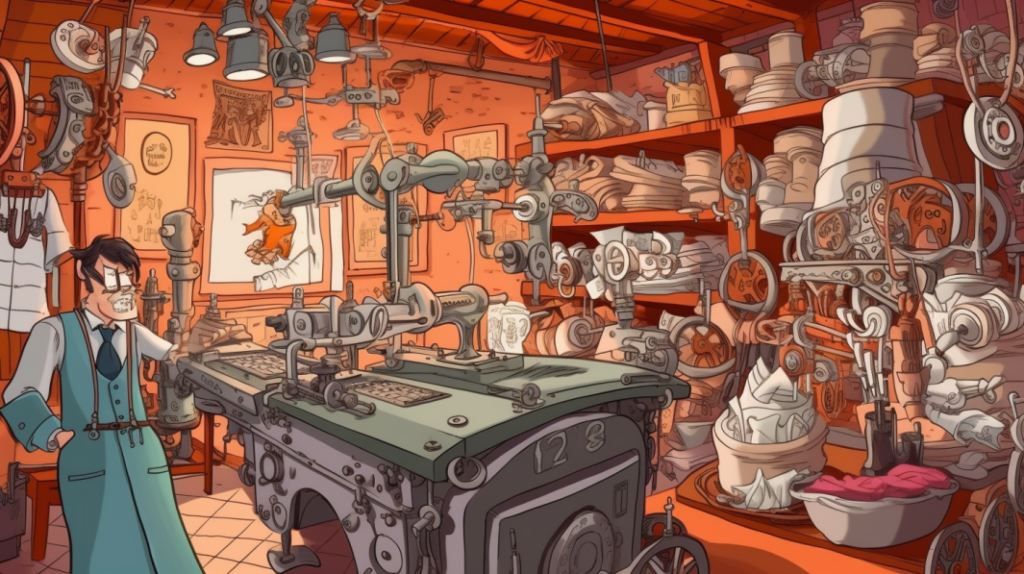 You have to. Take the project parameters, the chemistry, all aspects of it and work backwards and then trial different processes and a lot of brine and projects will work great on tabletop, but can you actually scale them and make them work at a commercial scale?
Scaling up DLE to commercial scale is where Standard Lithium is a World pioneer
Antoine Walter: The scaling up to the commercial scale is absolutely the reason why I wanted to speak with you because I've been told by market experts that if someone can make it happen, this DLE at commercial scale, it's going to be Standard Lithium and it's gonna be your Lanxess project.
Maybe others might do it in the future, hopefully for that sector, but you are expected to be the first company to manage that. So is that because of this approach of you've learned it somewhat the hard way and then you decided to move out the permitting out of the equation because you went on the sites where permits were, uh, given what's the special trick?
Robert Mintak: Yeah, that's where the luck came in or the good fortune in that we have been able to deploy our time and most of the capital we've raised on. Advancing an integrated process, not having to throw tens of millions of dollars into developing the resource and having to get the permits and then do the drilling and all of the reservoir development work to define whether you actually have a viable lithium asset to develop.
Starting up a success story at Lanxess' site in El Dorado, Arkansas
We were able to utilize the relationship that we developed with Lanxess and plug into their existing brine operations and put all of our attention on doing the hard work required to operate a process for sufficient time to learn what you need to understand for operating process, optimizing it.
Equipment choices, running it for sufficient time to understand the reagent costs, reagent losses, your energy, and all of the consumables that go into the process. And then try test another aspects of it.
So you can define the most effective process when you make that decision to scale to commercial. So we've had that benefit where we're actually working inside an operating facility that processes thousands of gallons of brine per minute and pumps it to the surface, runs it through the pipeline network, treats the brine, removes a mineral from it, and then runs it through another network for reinjection that's overlooked on the DLE landscape. Actually, that's probably DLE secret number three!
DLE Secret #3 – Mastering the Boring Stuff
When people talk about applying DLE on projects, that's a significant amount of capital requirements expertise over and above being able to figure out how to get the lithium out. So we benefited from Lanxess, managing that. And we can focus on the core aspect of how do we get the lithium out consistently every day to produce a high purity lithium chloride solution that we can then convert to lithium carbonate, having them do all of the heavy lifting on the brine supply and disposal.
So that has put us in a unique position anywhere globally. I think as a developer, I wish the best to all of our peers working on DLE processes, but they have to do all that heavy lifting, put all that money in the ground, and give investors confidence that they'll be able to manage all of that infrastructure and operational risk as they scale up.
Where with the relationship we've developed with Lanxess and for our first projects, it's a handoff. They provide the brine, and we'll be taking the lithium and converting it to battery-quality lithium carbonate, but we'll be handing back the brine to them for disposal. So that's where we're at.
An advantage foot being the most likely to move into commercial development because of all of that infrastructure and risk that we've removed from the scale-up and the operation of the first project.
Standard Lithium got Lanxess to help with the "Boring Stuff"
Antoine Walter: You mentioned Lanxess, just to clarify, that's your flagship project, which is quite a funny encounter in El Dorado.
Robert Mintak: El Dorado. It's a unique Arkansas pronunciation. Rhymes with "tornado" is how you remember it.
Antoine Walter: It's a bromine production site, right?
Robert Mintak: So just for go back in history, the reason we chose Arkansas, actually the Gulf Coast of the United States sits on one of the largest brine aquifers globally called the Smackover formation.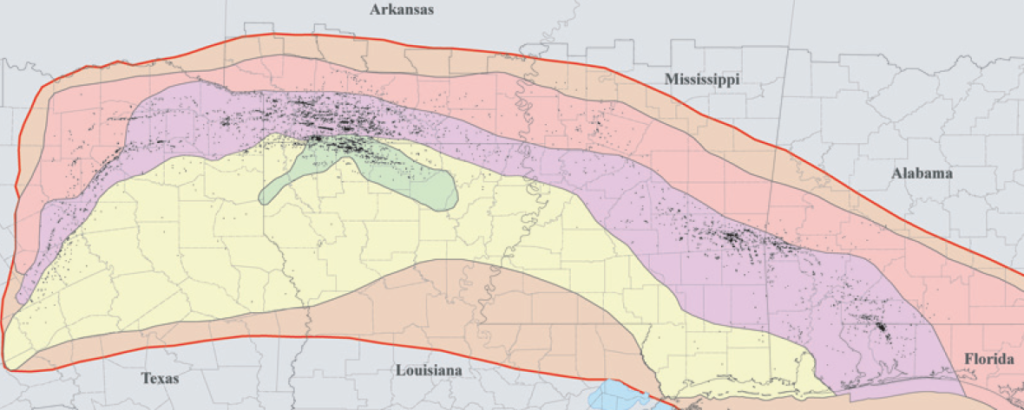 The region has a mining history that can be leveraged
It extends some central Texas all the way to the Florida panhandle's about a thousand kilometers from east to west, and it's dozens and dozens of miles wide, hundreds of meters thick.
It's a deep aquifer. Seven to 8,000 feet deep in South Arkansas was discovered in the 1920s when they discovered oil in South Arkansas. When they would drill a deep well, they would get a lot of produced water and it was a nuisance. For the energy industry, for the oil and gas industry. And then the late 1950s, Murphy Oil and the Arkansas Geological Society were able to figure out that it was rich with bromine.
So they worked together to combine their skills and develop a bromine industry in South Arkansas. Based on the oil and gas industry, the bromine industry in South Arkansas was developed. And then as bromine became, the flame retardant globally used across all industries became an important industry Almar.
World's largest lithium producer has large operations in South Arkansas. They were formerly known as Ethyl Corp. LAIs Now, uh, and Almar operate very large brine processing facilities for bromine production. LAIs bought that asset in South Arkansas in 2017 with the purchase of Chemtura to get into the bromine business.
Arkansas already deals with 5 billion gallons of brine a year
But yeah, Arkansas produces north of 5 billion gallons of brine annually, cross Albermarle and Lanxess for a bromine production. And then that same brine is re-injected into the aquifer. The U s Gs and others have published a lot of technical data saying it is the highest reported lithium concentration in brine in North America been known for decades.
Dow Chemicals developed the first broadly used direct lithium extraction process in the late 1970s and utilizing brine from the MCO formation. So that process that was patented in the late seventies by Dow version of that is used by liven in Argentina. Okay. And then Almar ran a pilot plant in 2011 at their bromine facilities for lithium extraction.
Andy had all of this information and it was one of the primary reasons we chose Arkansas because that discovery risk removed and that brine industry existed where you can pump and re-inject because that's critical when you're looking at applying aact extraction process. Doesn't matter how great the resource is if you don't have the ability to reinject it.
And that is critical and it gets overlooked on the DLE side that not every salar has the conditions so that you can pump and reinject with either the reinjection not depleting your resource or impacting your fresh water, or spending a lot of time holding hands and explaining to the communities and the permitting regulatory groups on how you're gonna do that.
And that can be years and years time to get there. So Arkansas, you come with that advantage.
The World long didn't need Lithium
Antoine Walter: So there was this existing. Industry and nobody was really extracting that lithium. So do you proactively go to Lanxess and say, we have an idea?
Robert Mintak: Well, the world didn't need the lithium for a long time.
Right. The great resources in Chile in Australia had been able to supply global demand and novel processes may have worked, but the low-hanging fruit in the Atacama and in Australia had easily supplied everything we needed. But, and that's where that timing came in for us. We didn't have a business plan where we would say we were gonna go and approach Langis to do a development deal with them.
When we took over the company in 2017, we had a very small project in California, in Bristol Lake. That was an interesting project. It came with standard Lithium, and I took that over. It's a, an existing mining operation for calcium chloride. They use brine from the mohabi. Pump surface and use solar evaporation.
We came down to California to look at how we could develop a lithium industry off of an existing permanent asset in California, and we were lucky again in that one of the operators in California was a company called Tetra Technologies. So we approached them and we entered into an agreement where we were gonna be able to leverage their California permits to investigate whether we could build a lithium business off of their calcium chloride brine.
Entering Arkansas from… California
As we were developing the relationship with Tetra, we recognized that they had a large brine asset in Arkansas that they hadn't developed. So again, this is all good luck and fortune that shined on us. It wasn't part of our business plan. So as we advanced the development and relationship with Tetra, we were able to leverage that relationship and get an agreement in place.
So that we could get access to their brine leases in Arkansas. Our California asset allowed us to develop a relationship with Tetra. We secured a large brine asset in Arkansas. And the reason Tetra had never developed those leases that they were holding in Arkansas that they had for several decades, was that they had a brine tolling arrangement with Kimura, the company that Langs has bought.
Mm-hmm. Where they were getting brine after bromine extraction, and they had a small plant where they could produce calcium chloride. So through Tetra, we recognized that Kimura at the time was allowing commercial contracts to get brine after bromine extraction prior to Reinjection for their mineral recovery.
So that light bulb went off. That was an opportunity that we had now a relationship with Tetra, a large lease package in Arkansas, and we approached Chemtura with a business plan, which was to do similar to what Tetra was doing. So taking their tail brine, post bromine extraction and looking at, we're covering the lithium from that. And this leads us to our DLE Secret number four
DLE Secret #4 Finding Synergies
While we were in dialogue with Kimura at the time, Lanxess acquired them, everything was good Fortune, lithium space was in a very strong position in 2017 when we were doing this. Lanxess was buying a bromine asset. They weren't buying a lithium business. So we surprised them with the, "you've got lithium in your brine."
And they recognized members of our technical team that Andy had assembled from experts that they use globally across some of their water businesses. So I'm speaking from my own, my own perspective, not on their behalf. They recognized that we had a strong technical team and that we didn't come to them saying, we have an idea.
It was, would like to try different ways to get the lithium out, take brine, bring it back to our research facilities in Canada and start to unlock this resource. And they were open and receptive to that idea.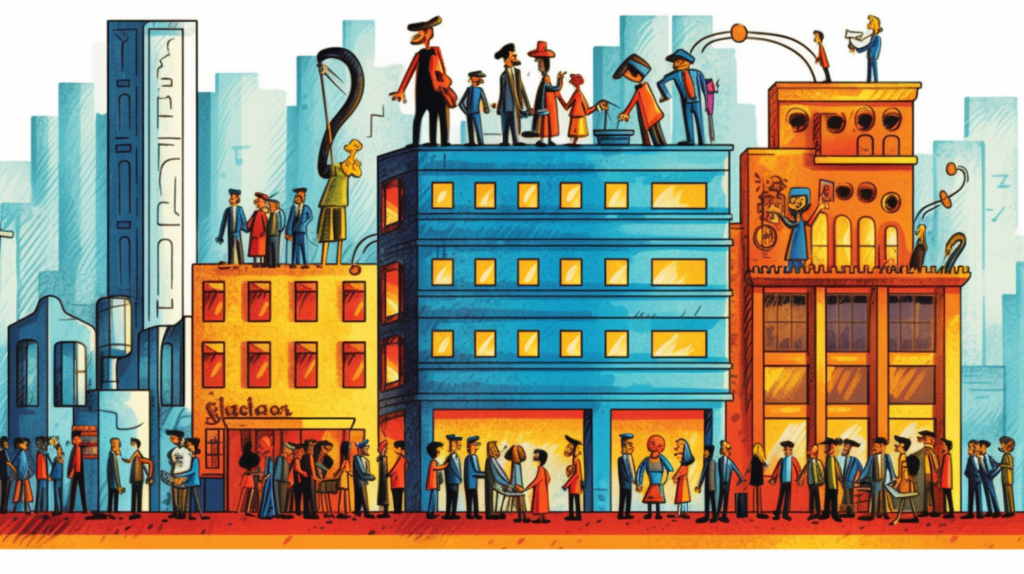 Antoine Walter: So at that stage you, you have that brine where you know there's a good portion of lithium in it, you know that you have to go for DLE, but you also know that all the parameters are set so that DLE is possible cuz you can reinject the brine.
But nevertheless you still have a broad range of possible DLEs to pick from. So you have to select the right ones. How do you start that process, and what got you to choose the process?
Defining the right DLE for that particular Brine
Robert Mintak: That's where Andy and our agnostic technical team come in and they are across a variety of industries.
Several of the team members worked with us previously at Pure Energy. And have decades of experience in ion exchange. And mineral Hydrometallurgy and other processes. Craig Brown, Ron Maar, among others, are based in Southern Ontario, and we were able to, with the relationship we developed with Lanxess, take thousands of liters of brine from their production facilities and send them to our team in Ontario and they got to work trialing number of off the shelf processes, not commercial, but offered processes from startups and from existing technology providers and trialing other ones that we were able to access different materials to do that process work.
And then we went through those tests, and then we developed our own process based on the brine chemistry, temperature of the brine, and then also the other permitting requirements for what reagents you can operate with within the chemistry and the reinjection parameters in Arkansas. So that's how we've developed our own process and then have integrated other elements into the process.
The Key Competence: Fluid Handling
So that DLE is the heart of the process, the selective extraction, but what's overlooked by analysts and commentators is it has to be a completely integrated process. There's a number of different ways to get lithium out of brine. You need to find a way that does it with the highest efficiencies and in the conditions of the chemistry that you're working with, but you're doing it 24 hours a day, every minute of every hour of the day.
At commercial scale, thousands of gallons per minute need to come into your facility and it needs to operate in a way that at two o'clock in the morning, an operator is gonna make sure that the plant is running and it's if there is an issue that it's addressable.
So the pre-treatment stage is critically important. The selective extraction stage, the stripping stage, every aspect, removing novelty from that as best you can, and using industrial processes that you have confidence in. That's critical. On the DLE side, it's one aspect to get the high recovery of selective extraction, but can you do it Christmas Eve at two o'clock in the morning when you've got a half a dozen employees working?
The your plant is different than just doing it, you know, for a batch process. So having that integrated process and then developing it and scaling it up. At each stage where you learn from those aspects, that's the critical part. So start to finish the d l E aspect is critical, the heart of it, but the entire process, every element has to talk to each other.
Operators need to know how to run the plant, your equipment choices, a pump, sensors, all of the other elements. That requires a lot more than that initial scale up and testing work we did for our process is how we integrated that into a larger brine operation is the the critical step. So that's the learnings that you have to make.
How to define Standard Lithium's role in that story
Antoine Walter: How would you define your work as standard lithium into that? Are you an integrator of these technologies? Are you one part of the technology which enhances with these other technologies?
Robert Mintak: Yeah, that's a great question. The project drives the process. Mm-hmm. Again, so we're a project developer and hopefully a commercial operator soon, but developing the project holistically, so not sole technology developer, certain core aspects that need to be tailored or bespoke for the project, that if we're able to own that IP ourselves are gonna be beneficial.
But you also need to balance it against what the scale up risk and proving a process that can be commercialized. So we benefit from working in Arkansas where they've been running brine for 60 years now. We benefit from having, you know, with Langis and the predecessor companies, that confidence in certain.
Elements of the flow sheet and then other aspects specific to lithium. The lithium sector is moving quite rapidly now. There are certain process components that you can integrate from existing brine operations, the post extraction stages where you need to purify your lithium chloride into consistently high purity final product.
DLE Secret #5 – Teaming Up
Integrating those into your process as you scale it up so that you have made the necessary test works so that you're producing a final material that'll go through those final stages. Mm-hmm. So long way of answering your question is developing processes that are required, but integrating as many standard or processes so that you will have a successful start-to-finish recovery process as opposed to the job of just developing the the process.
It's more choosing the right equipment and having industrial expertise across that. So we have team members who come from the water treatment industry, which is very helpful cuz it's brine. That we're working with, but that provides expertise in the pre-treatment and the controls that are chosen.
Processes that we use also overlap with. Some of our team members come from the pulp and paper industry. Mm-hmm. Which you might not think is a good fit, but liquid solid separation. They know to cantor and they know different ways of managing liquid solid separation. And then just bringing in strong partners, startup companies, and we're doing the best we can to avoid this, is to check your ego and hubris that we can do everything.
Why not? Bring in strong partners who've built things before and have experience across a variety of industries who can integrate their expertise, their scalability, into your process. So know what you know, know when to bring in the help required to make the project successful.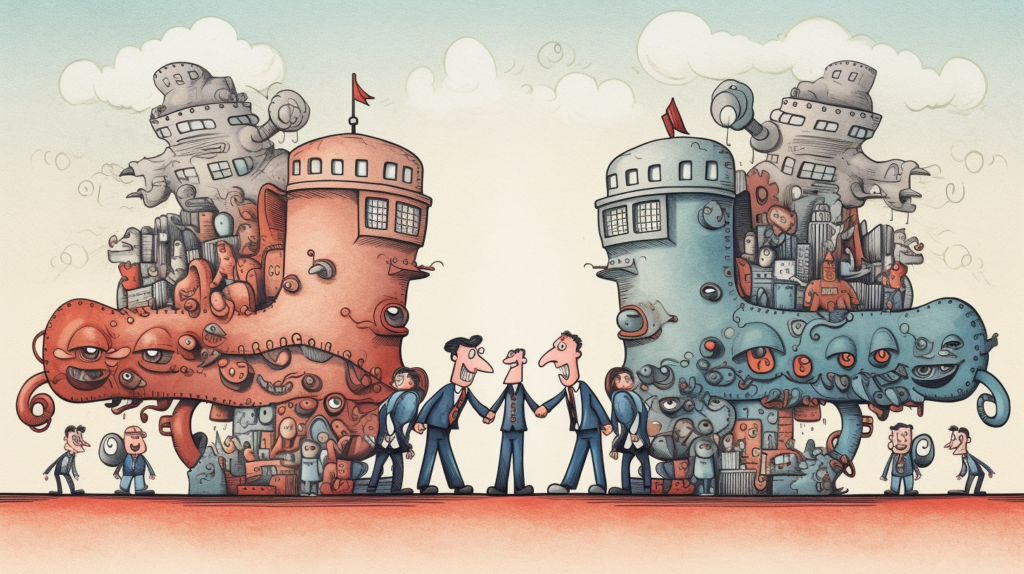 Standard Lithium partnered with Lanxess and Koch Engineering
Antoine Walter: Talking of this partnerships on that specific Lanxess project or smackover, I don't know what's your internal name for it?
Robert Mintak: All of the projects we're focused on are from projects utilizing brine from the Smackover formation. The two projects we have now, the Langis project in the Southwest Arkansas project, the resource by chemistry is by and large the same. So the broader development will be across the smackover, but the projects are separated, specifically the length of projects are there brine that we will utilize from.
The leases that they have under their control. The Southwest Arkansas project is a standalone project, and we're also doing a significant resource expansion program to bring on more resources across the smackover as well.
Antoine Walter: So I keep calling it Lanxess. On that Lanxess project, you've been partnering with external companies, some of them being also close partners to you, like Koch Engineering?
Koch does the pre-treatment for you and then you focus on the DLE, right?
Robert Mintak: Well, we've been responsible for all the costs associated in developing the project to date, and that's probably our next DLE Secret.
DLE Secret #6 – Dare and Trust your Destiny
We paid Lanxess to actually work with them. So we didn't do what a lot of companies do, which is to come up with an idea and try and get funding from a larger partner.
We paid them to allow us to get access to their facilities, be able to publish resource reports, and to work pretty much exclusively on lithium with them. That initial investment or payment we made to them has allowed us to move much quicker, leverage their infrastructure. And do all of the steps, as you said, to make us the company most likely to succeed on DLE.
The relationship with Koch started with us beginning outreach for a strategic investor that also brought more than just an investment, brought broad industry expertise mm-hmm. Across a number of businesses. And we spent a good 17 months looking to find that right investor and strategic partner. Uh, we spent better part of nine months.
Working with Koch to define their expectations and ours, which made them a very large shareholder of Standard Lithium. They made a hundred million investment in December, 2021. And with that investment and the time we spent with both companies getting to know each other, we recognized that they had an extremely successful and very good fit on the brine processing or water treatment business.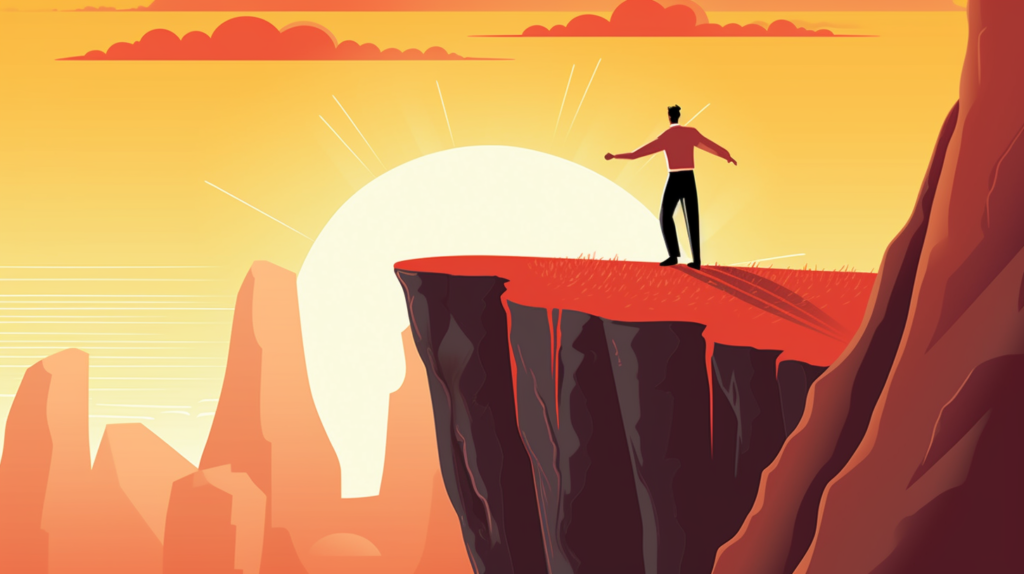 Koch became more than Standard Lithium's partner
Koch Engineered Solutions and Koch Separation Solutions, they run a global water processing business. They were visiting our facilities. They recognized certain choices we made on equipment. And asked us why we chose certain vendors where they had different offerings that may work as well. So as you highlighted the pre-treatment stage, if we were at our plant in Arkansas today, you would see that Brian pre-treatment goes through a Koch membrane process.
Mm-hmm. We had trialed numerous other membrane or pre-treatment stages, and many of them were successful, but came with significant operating costs or maintenance challenges. Koch pre-treatment process just happens to work better. Koch has been awarded through a competitive bidding process. It wasn't, uh, just granted to the, the feed study for our first commercial project.
Mm-hmm. And the definitive feasibility study underway. So Koch, OPD optimized process design is an EPC contractor based in Texas. So that's just another benefit of having not just a good investor, but, but a spreadsheet partner. But, but Ital also, and a complimentary one to Lanxess. So they weren't a competitor in the chemical business or in the water treatment business.
Teaming up with Koch OPD helped speed up the project
So a complimentary strategic partner. So when a company like Standard Lithium. Which we're closing in on a hundred full-time equivalent consultants employees, but it would still, it's quite a reach to go from that into developing the first commercial project. So bringing OPD in as the feasibility and feed design, and then with the mechanisms we put in place on that contract, the ability to convert that to an EPC contract where they will be responsible for delivering an entire wrap on a process.
Start to finish. Rob Ryan coming in, integrating all of the elements of the DLE process, along with the pre-treatment, the polishing, the concentration stage, and the conversion Elysium carbonate underneath a wrap with certain performance guarantees and other aspects that. Reduces and manages a lot of the risk that would be taken on by the company like ours as an owner of a process.
OPD, that's a whole EPC contracting facility in Texas. Fabricator perfect location for us. It's in the Gulf Coast. Less than a day's drive from the project. No one's built a DLE process like this before, but they have expertise from their other industries as well. So they are a great partner. Especially considering our next DLE Secret!
DLE Secret #7 – Scaling Up
And then their business model is not just building one of something for a client. It's replicating those and building multiple facilities or multiple projects. So our goal, if we're successful with the first project, our goal is to build multiple extraction facilities across the smackover formation cuz the chemistry and the hydrogeological conditions is similar.
And we can build them either aggressively or conservatively based on success of course, as the industry requires it. The industry needs a lot of projects to be successful, but we don't need to try to. Convince investors that we can take a project from scratch to 25,000 or 40,000 tons based on a very small pilot plant.
Our scale up is reasonable, we think, and very responsible, but it isn't large. It'll be more than the current US production of Lithium, but it removes that scale up risk As we develop the further projects where that brine and subsurface management will be required, so that as we step out into the second project and the third or fourth projects outside of the Langis facilities, we'll begin to take that roll on.
But we'll have removed many of the aspects of the scale up.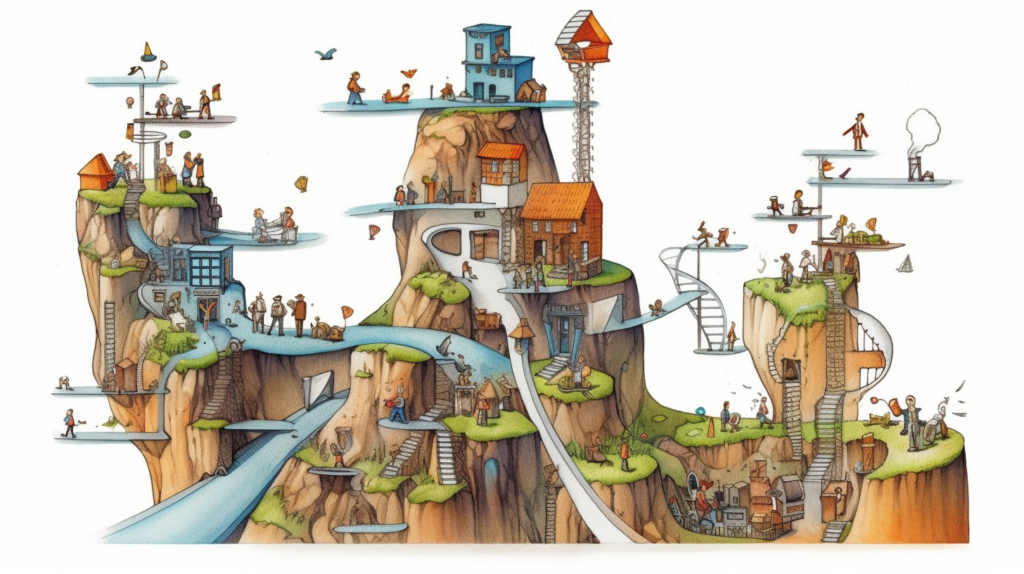 DLE Generation 1 vs Generation 2
Antoine Walter: On the integrated extraction process. I'd like to discuss that, that future in your next steps. I have a last question In your DLE process. When he was on that microphone, Ben Sparrow from Saltworks explained the difference between DLE Generation 1 and DLE Generation 2:
Ben Sparrow: DLE Generation 1, which has been around for over 20 years.
It's an alumina-based absorbent. The lithium-containing water flows by it, so it's either a powder or a resin bed. Material flows by it, and that absorbent grabs the lithium. So that's fine but now you need to release the lithium. The way you do that is you stop flowing the brine past the absorbent.
You now flow water past the absorbent. It's water sorption, so alumina-based water sorption. And it works, and you can very mildly concentrate the lithium, but more importantly, you reject a whole pile of total dissolved solids and salinity. You're essentially improving the lithium-to-TDS ratio.
Generation two is a different fundamental technology.
That's where you have a titanate or manganese oxide based absorbent. You, again, flow the lithium brine past it, and it grabs the lithium and it does a better job at grabbing the lithium, but there's a catch. In order to elute the lithium from the absorbent, you need to wash it with acid.
Thermodynamics, again, kinetics, generation two DLE plants are "quote unquote "hooked on drugs" for many, many years, right? So they have to keep pumping acid into the system. When you pump acid into a system, you lower the pH. That means you then have to add a base to elevate pH. Again, generation two has a very significant advantage in that it can concentrate lithium, it can achieve a higher lithium-to-TDS ratio.
It's a capital cost smaller plant. But the operating costs are higher because you're constantly having to elute with acid and then adjust with base.
Standard Lithium's take at the Gen 1 vs Gen 2 question
Antoine Walter: What's the route you've chosen?
Robert Mintak: At Lanxess our process is a pH-mediated process. We raise the pH to selectively absorb the lithium. We bring it up to a pH neutral condition and lithium's released in acidic conditions.
Mm-hmm. So we drop the pH. I wouldn't say one process is better than the other. The project drives the process. There are a number of projects where reagents may be too costly. We would just have any work in the Gulf Coast. It's chloride capital of North America. Mm-hmm. So you choose your process and your project based on not just what you think is gonna have the highest recovery in a laboratory or in a test tube.
You need to be able to reagent costs and security of supply. The permitting aspects as well. So no process is universal. There's no silver bullet. There's a number of processes that you may integrate successfully one or another on the same project, but you have to do that work. And I wouldn't call 'em generation one or generation two, it's an evolution.
But also applying them again at the right project.
"Gen 2" – produced lithium Chloride
Antoine Walter: Today the, the demo plant is producing lithium chloride?
Robert Mintak: Yes. So the extraction process produces lithium chloride. And then we do have a carbonate conversion pilot plant on site as well. And we've got also a novel lithium hydroxide pilot plant running as well.
But those are early in their development stage. Those two processes, we will be using a vendor, an OEM supplied. Chloride to carbonation plant for our first commercial operation. But the selective extraction produces lithium chloride.
Antoine Walter: And your output is gonna be lithium carbonate?
Robert Mintak: Ultimately for the, with lengthy, lengthy, the arrangements we put in place with them allows them option to acquire all of the carbonate that's produced on their sites and that everything produced from brine extracted from the LAIs leases will be for the production of ball.
Lanxess can decide to opt-in on the Lithium production
Lithium carbonate At the fixed cost or what's the, we're working through the commercial arrangements with them now. So LAIs has two options upon completion of the feasibility study. They can come in as a project partner mm-hmm. And acquire up to 49% of the project company that gives them the right for the lithium carbonate.
At a market-based price, less a sales or handling cost. If they choose not to come in as an equity partner, they still have an option for the lithium carbonate output, cuz we're utilizing their brine and their infrastructure. And then it is at market-based pricing, less a discount, not to exceed 20%. So they get a win-win.
Either way, we're de-risking the project for them. They come in as an equity partner. It's done on a ratable basis with us recovering some of our development costs. And then there's revenue sharing on the project. If they choose just the offtake, they have a project that's de-risked, then they get an advantage Pricing.
On the lithium carbon, it's still very attractive for both parties though.
Choosing the right output
Antoine Walter: Your other Arkansas's projects is expected to produce lithium hydroxide, right?
Robert Mintak: Yes. Another reason we chose carbon for the first project is lithium brine projects producing lithium chloride produce lithium carbonate commercially now, so it's far less of a technology risk to add the chloride to hydroxide conversion.
Antoine Walter: That is what's done in South America right?
Robert Mintak: Yes, they're doing chloride to carbonate and then they convert carbonate to hydroxide using a, I believe, a wet lining process. So it's adds additional costs. On our Southwest Arkansas project, we're looking at a number of ways to produce hydroxide using, uh, electrolysis or uh, an electrochemical cell.
DLE Secret #8 – Being Future-Proof
We're trial trialing a novel iron exchange process, and then there's always the chloride carbonate and then the classic wet liming process as well. Hydroxide. Is where we feel we have the most value and the interest that we're receiving from tier one battery companies, automotive OEMs. For a domestically sourced lithium hydroxide in the United States is incredibly high.
It is almost aggressive. The interest that we're getting from groups looking to get secure supply. Uh, this stage, it is where I spend most of my time bringing people to the site and talking about our development timeline and our offtake strategies and the interest in getting their foot in the door to secure that is completely different than the lithium environment from two or three years ago.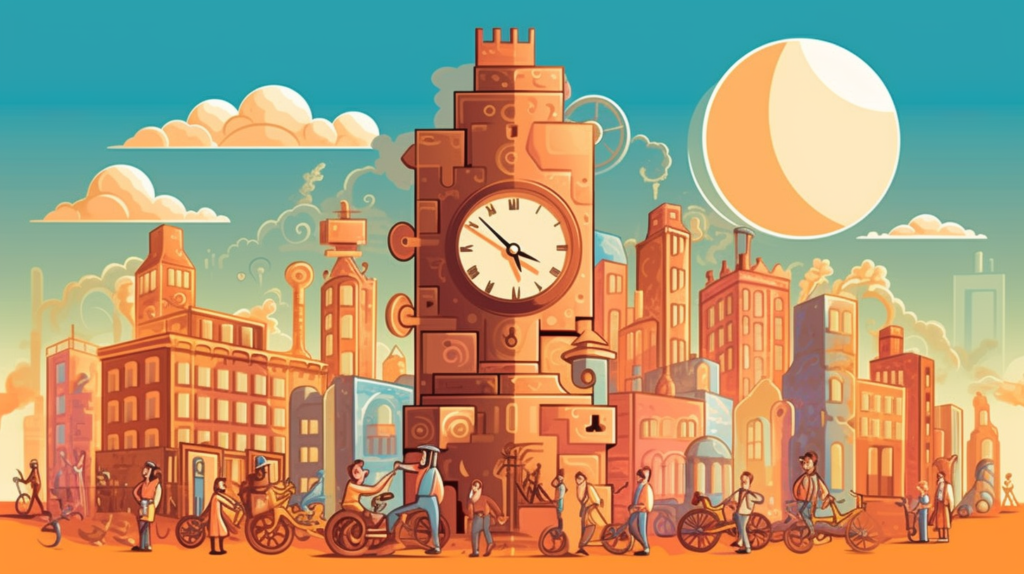 Down the line: a lithium offtake agreement?
Antoine Walter: We are in downtown Vancouver. Yeah. You have neighbors here. Which a couple of weeks ago got some major investment from a major car manufacturer. Yeah. So is it something similar, which we are discussing here?
Robert Mintak: We're going to be very careful on the partners we choose. I understand there's significant interest and what's most important to us and the reason we working with Lanxess.
The reason we are working with Koch is that we have a long-term vision. Mm-hmm. A business plan to build in stages, facilities across the region. So we're starting with blank's phase one A, and then subsequent projects in parallel or sequentially as we build out the resource on the Smackover formation.
It is the only tier one brine resource in North America. There's geothermal projects and there's other oil field projects, but none of them can point to the brine lithium concentrations that you have in the Smackover formation. We're starting at 230 on the lengthy, we're going up to 460. On the Southwest Arkansas project, and you can just look at the data from the U S G S and others that are purported higher than 500 parts per million in the smackover.
Standard Lithium leverages North America's best brine
Every other brine in North America is sub 200. Some of them are sub 100, so there's no reason to look anywhere else. Having a partner that aligns with us on our strategy of developing these resources, a partner that will be using the materials in North America. That's our primary objective. So we align with a lot of the administration's policies, but then also allows us the flexibility with the right partner because the lithium chemistries, they may change.
So the advantage we have where we're working as well, producing a lithium chloride solution, you can take that in multiple different chemistries. You could go to a solid state battery, the lithium chloride solution, you could go carbonate or hydroxide. And then you also have the ability where you don't have to necessarily locate your conversion facilities on site.
We can look at a centralized or co-locating with the right partner. So those are many of the, uh, questions, but what we've identified for bringing in the right partner,
Standard Lithium's long term vision
Antoine Walter: you've referred several times to your business plan and to how all of that aligns with a long-term vision. Yeah. So what's that long-term vision?
Where do you head with standard lithium? Our
Robert Mintak: objectives is to, to get the first project built. That is the critical one. Or sorry, don't wanna run before you even walk. Makes sense. Don't put the cart before the horse. Prove that you can build the first one. But now with the industry's attention that we're getting, The administration's policies coming out of Washington, focusing on developing domestic resources.
There's an opportunity for us to now be more aggressive as we're developing these. So the long-term vision we have the two projects under our control now, the Langis and the Southwest Arkansas. Those are combined. If we're successful, with 50,000 tons of carbonate and hydroxide production, the region can support a multiple of that.
DLE Secret #9 – Pick the right base camp
It is the best location in North America to build a lithium chemicals business. It's an area where you have a massive lithium resource, tier one lithium brine resource. You have the inputs required to run a lithium brine business or a lithium chemical business. Secure low cost power water is critical on every project.
If you chose a project in an area that's under extreme drought and water stress conditions, you may have chosen the wrong project to look at. And regardless of the lithium concentrations or how favorable the mining jurisdiction is, because water's critical. So we're in an area that's. Not underwater stress.
You have to be a good steward with water. But this area isn't underwater stress. We're in an area with a social license. Very few lithium projects in the United States can point to having support from their local communities. It's on a blanket statement. You have to earn it, you have to continue that. But this area is familiar, culturally comfortable.
I hope I'm not overreaching on that statement with industries in the chemical and the energy space cuz they've been doing it for a hundred years and you're geographically in the center. Of the country and with access to your markets, either domestically, within a day's drive or export through the Gulf of Mexico.
So it's the absolute best place to build a lithium chemicals business with the resource and all of those other aspects. There's an opportunity, it may not be a standard lithium capturing all of it to produce well north of a hundred thousand tons of lithium chemicals in this region. Building it using responsible extraction processes and developing it as the industry requires it.
Critical for it is to demonstrate you can get the lithium out commercially. That's our first project, but it's not a cookie cutter, but it is a replicable process that you can develop. Every project's gonna face a lot of challenges. We'll face less of them because of the area we're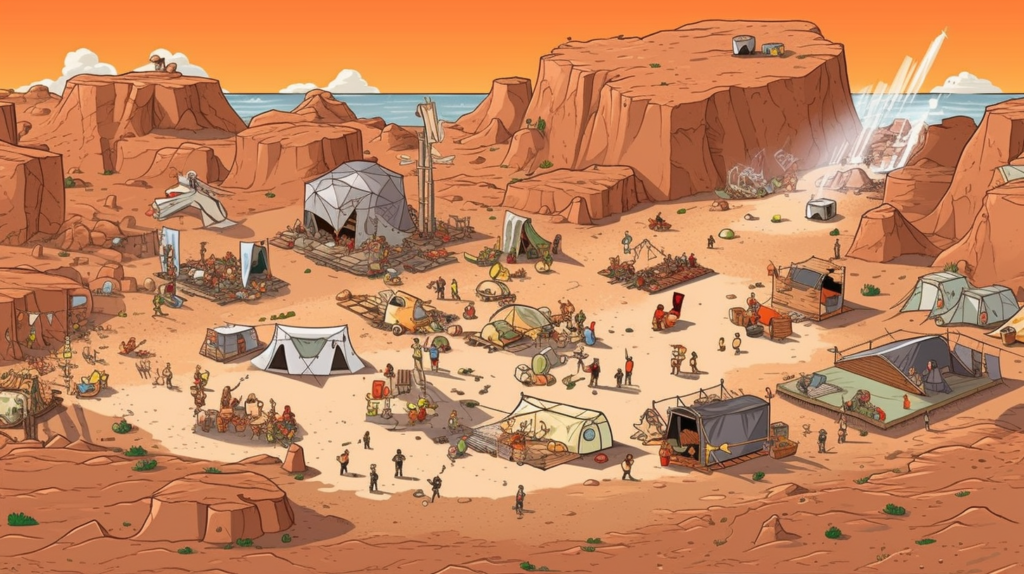 What's the role of ESG in the Lithium Development process?
Antoine Walter: You mentioned how you have to do it responsibly.
That is, Something which transpires through all your website communication and also what technically you are putting in place so that you just started a pilot for carbon capture. Yeah. So, which I guess goes into that same direction, how important is ESG to your operation? It's
Robert Mintak: incredibly important. The end users, when we look at the big picture, the materials we're producing are going into lithium batteries, and the primary driver for battery demand is EVs and stationary storage.
And the consumers, the end users. That's probably DLE secret n°10.
DLE Secret #10 – Strive to Positively Impact
And the entire rationale as, so we're going into this new energy economy is to lower your environmental impact. Mm. Everything comes with an impact. If you can lower your environmental impact, that's critical. So building project, choosing the project location, you have to be critically aware of what your impact is going to be by the nature of the.
Technology, our impact will be smaller, but we still have to be very careful on the reagents we're using on all of the conditions that we're operating in. And it's a chemical industry as well. So health and safety, all aspects of that are critically important. But the outside looking in, if you have a supply chain that's causing child labor issues coming from Africa and Cobalt, if you're working on projects that are producing large tailings, having impact on.
First Nations having long-term end of mind life challenges on how you'll develop them, or infrastructure that you'll be needing to bring in across fragile ecosystems. It's a hard argument to win on why you should build those to supply the final product going into a clean energy or an ev. People will say, you know, you're greenwashing, just, you're saying you're put, you're getting rid of internal combustion engines and.
You just have to give us a pass here cause we're gonna build this mine and it's going into a car and that's the greater good. We're gonna destroy some fragile ecosystem or an endangered species or a plant that only exists in one part of the world. But you have to, you know, look at the bigger picture. I would have a trouble sleeping on that.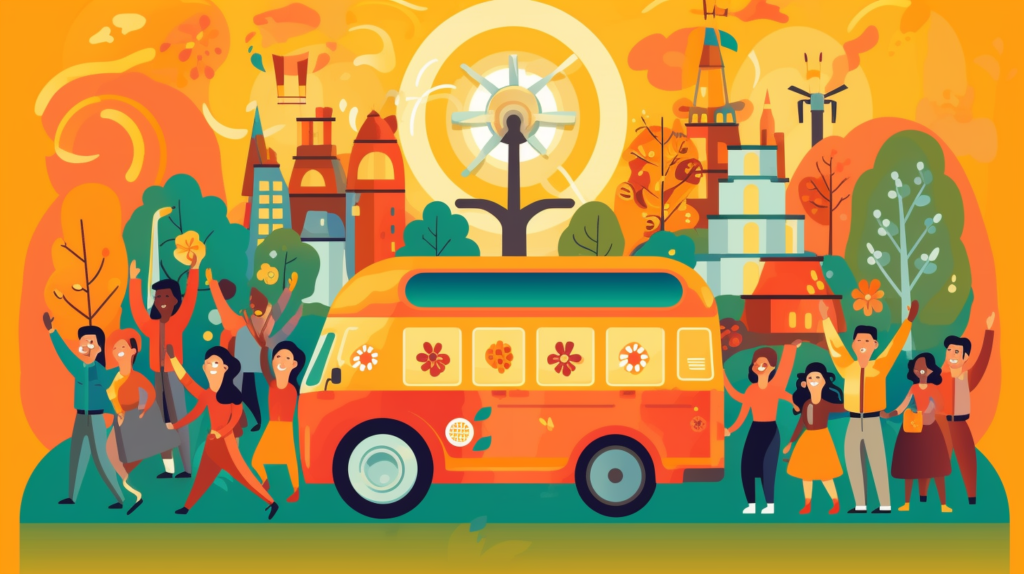 ESG's impact will rise when the Lithium imbalance will reduce
Antoine Walter: There is an an imbalance between supply and demand in lithium and that imbalance is here to stay. I think by jewelry's projections, by the end of the decade, you still have that imbalance. And I'm wondering, because I hear all your arguments and I would subscribe to them with my two hands. Makes a lot of sense.
You don't want to just go out from one trouble to move into the next trouble. But if car companies are desperate for lithium, will they really be looking at ESG?
Robert Mintak: I can only speak from my experience in the dialogues I've had with both car companies and tier one battery companies. Is that, is it?
Question. They ask, what's your water impact? What's your carbon intensity? Okay, what's your social license? Whether that at the end of the day stops on from writing a check. I can't say they're all in the process now of trying to finally catch up from what the industry has been telling them. For years.
Joe has been extremely loud telling them five years ago, three years ago, that they need to invest upstream and they're now late to the party. So that may impact them, but definitely you need to be able to accurately define what your impact's going to be. The other challenge is, doesn't matter just with the car companies or the battery companies, you still gotta get permitted.
You still have to be able to get through this, those stages. Mm-hmm. Funding a lot of the, the bankable feasibility studies and the, the debt finance, once you get through that and your debt finance providers, they require significant amount of guidance and guarantees on, I don't know, E S G is the right term for it, but just on your impact and the sustainability specifically on the project, there's certain.
Protocols that you have to meet to get specific types of funding. It is going to be the limiting factor for the adoption of EVs is the critical mineral supply chain. So that aspect, whether it forces projects that should either have taken longer to build or taken a approach to try and find the cheapest way to build them as opposed to a more sustainable or less impactful way.
We'll see we're building our projects in stages and that you mentioned the carbon capture. We were careful in how we've defined our impact because until you've done the work to know what your energy costs, your energy demand, your mass energy balance that you, you need to build, and then also your water requirements, all of those are understood.
Standard Lithium will build one more synergy on site: they will capture carbon
You shouldn't talk about how your carbon negative or carbon neutral because that's only aspirational. So with the carbon capture, we were comfortable last year where we understood where we would have carbon intensity. Mm-hmm. Evaporator, crystallizers use natural gas, so we will have a few flu streams. We were fortunate that we had, with our technical team, a very strong, the ability to begin looking at novel carbon capture processes and ones that would tailor with a flow sheet.
Aqua, uh, Norwegian technology that we've invested in now was a nice fit. We're doing the r and d work now, the testing work to get the data to see if it will be applicable at the commercial scale. Mm-hmm. And we're working to see whether we can utilize some of the CO2 that we capture within our own flow sheet to replace reagents that we use and or any CO2 that is required.
The bigger opportunity, and this is arm waving, is that we're moving massive volumes of brine to the surface than re-injecting it. There's an opportunity with carbon capture to sequester CO2 that we capture from our processes and then the broader. Emitters in the region, cuz it is a large CO2 emitting region from the fertilizer industry, the chemical industry, natural gas in the Gulf region to utilize the technology across other emitters, capture that CO2 and dissolve it into the brine.
When it's reinjected, a lot of work needs to be done working with the regulatory groups and the other stakeholders in the area, but there's an opportunity with the brine industry that exists in the Smackover to make it a massive CO2 sync as well. It's not critical for the lithium business, but we need to identify and manage our own co2.
But there's an opportunity to, to build an even bigger CO2
Carbon Capture in El Dorado is a pure-positive move
Antoine Walter: management. If understand you write on that one, that means that you have no necessity to do that. It's about walking the talk and being consistent with your approach and saying you want to have an overall good approach to to things and it might lead into a bigger opportunity because if already you're trapping CO2 and you have that opportunity to sequester it with your reinjection, then you could be doing good on a.
Bigger scale and doing good at, at a certain point in time, a profit because the carbon price is going
Robert Mintak: up as well. A lot of work needs to be done. I'll just be very clear. We, we, we need to get all of that work done, but it is based on the work that we identified today. We know where our CO2 footprint will be and we're gonna do everything we can to reduce or eliminate that.
We just, there's an additional benefit if we're successful at that. When you pump the brine back into the aquifer, it needs to be acidified. So you can do that with carbonic acid. Yeah. And it replaces a reagent we use, it's a carbonate matrix aquifer. I'm, I'm not the geochemist, so hopefully I'm not going off topic or, or saying something incorrectly here, but there's an opportunity there that can be built upon successful, sustainable lithium extraction where you can add that additional benefit and there may be an opportunity to build a large business of it as
And what about a surprise French Lithium Project?
Antoine Walter: I have a, let's say, surprise question for you, because I didn't warn you at the start of that full investigation into lithium. Actually, just in my backyard where I grew up, there is a full network of former potash mines, which closed down at the turn of the 21st century. And when they closed down, they turned that network of potash mines into a landfill, special landfill for special things.
Which ended up burning, and so they had to close the mine. And so now for 20 years there is debates about what to do with that place. That raises a lot of environmental questions, which are off topic, so I'll leave them off topic for today. But they've been looking at the water and they were looking at the water to look if there's contamination from this waste.
I got hold of this water analytics. What struck me is that there's a high lithium content, there's a lot of other stuff, but there's a pretty high lithium content. Similarities to what you see in ours. So it's between, I have one of the sample is that 300 ppm and the other sample it's just 420 ppm.
There's lot of tds as well. It's not the perfect brine, but there's a good lithium to to tedious ratio. So that's one part of the story. The region where that happens is maybe 50 kilometers away from basil, which is one of the European capitals for chemistry. So you would have the supply of chemistry available.
You are in the middle of the biggest aquifer of Europe, so water is available as much as you want. And electricity. You are in the middle of Europe, so you have a good, great. What I'm trying to paint here is that it sounds, I have no ambitions to opening a litton business. That's not the aim. But I want to just, you know, as a, as a thoughts exercise to see.
What's the limits to all of that? Is it something which you would be potentially looking into or do you say No, that's a different play? We are specialized in what we do in our s, maybe in California, maybe North America, but it would be too much of a stretch to pick maybe even promising project. But so
Robert Mintak: far from our home, we get approached almost weekly with opportunities for oil field brine or processed water with lithium concentration.
Not as high as what you had just said. And we don't take them on. Most of them are in North America, a lot of them in the Gulf region, not from the Smackover, cuz we don't have the bandwidths. We have to complete the tasks at hand. We've told our partners, our investors, that we're gonna build this first project and there is no ability to take on new r and d processes.
Right now, looking at our business plan, we're focused on the resources that we understand. I would. Back of the envelope, get the data from you on that and to find the resource, just using pretty simple calculations if they were available. What you need to understand on the project. Having all of those elements of water, that existing site looking for remediation, may make it attractive to have a development there.
You need to understand the brine production, how much you can actually pump, or is it a lake?
Antoine Walter: It's an underground aquifer. Yeah. So you are 300 meters
Robert Mintak: down. Yeah, so you would need to do the, we call it Canada 43,000 1 0 1 resource evaluation, which would be poking holes in the ground and doing some pump tests on that just to, to find what the production would be and whether if it's a process that was a T L E or a selective extraction.
The reinjection aspects of that. Mm-hmm. But that if I wasn't focused on what we're building and I was looking for a project with a standalone company, I would definitely take a look at that for sure. I think
Antoine Walter: I, I'm reaching the same conclusion all the time. I have to change my job and now I, I won't, but that means that for now, what's really on your agenda is for 2024, do you have the commercial plant?
When is, when do
Robert Mintak: you expect to, well, the targets, I should say feasibility study for phase one A, which is the first langis project, which is gonna be located adjacent to our existing demonstration plant. The feasibility study is targeted to be completed first half of this year. Mm-hmm. And then we'll go through a process with Langis to have them just determine their option on the, um, project participation on the equity side.
We're hoping to have all of that completed q3. And be in a limited notice to proceed and final investment decision before the end of the year, which would put us on a construction path through 2024 and 2025. So we're giving ourselves sufficient padding on the development timeline, subject to everything coming through positively on the feasibility studies.
Just put the global supply chain challenges right now. Mm-hmm. So it's about a two year build on that. The Southwest Arkansas project is a preliminary feasibility study underway. We're gonna roll that into a definitive feasibility study, so no gap in time on those. Hopefully that DFS begins in Q3 of this year, and then it'll be completed probably by mid 2024 if that's a positive outcome on that definitive feasibility study.
Begin final investment decision before the end of 2024, early 2025. So building them both in parallel and then we've got a significant. Expansion program underway in the smackover formation. So acquiring leases, getting samples, doing the necessary resource development work under the, uh, 43 1 0 1 guidelines, and doing all that in parallel as well.
Mm-hmm. So that is, uh, gonna go through 20 23, 20 24, and 2025, so that we'll have subsequent additional projects to bring online as well, that if we're successful, this is forward-looking statement. For anybody listening, we're our target is to have them as orders of similar magnitude to what we've got in Arkansas.
So a lot of work, it's basic, all primarily focused in the region, working with our project partners and bringing in where we can additional expertise to de-risk these subsequent projects. I could push you
Antoine Walter: into further forward looking statement, but I, I won't do that. So I have to thank you for the very open, deep dive and the very open conversation.
Oh, you're welcome. I have a couple of rapid fire questions to round that off. Okay. If that's fine with you. Yeah.
---
Rapid fire questions:
Antoine Walter: start with one, which I had intended to ask you in the beginning, but we jumped into the conversation and actually I just spotted that one of your scientific advisors happens to be a twice Nobel Prize laureate. How cool is that?
Robert Mintak: Yeah, no, that's incredibly cool.
We're very, we're blessed with our scientific advisory team. Um, as I mentioned, we've got them across a number of industries. One specifically PEs Jason Hein. Who's been working with us on our novel carbonation process. He's based in Vancouver. He comes from the pharmaceutical industry. We were introduced to Jason in 2017.
He helped us, uh, develop the sift selective ion filtration technology, which we believe will be a next generation carbonation process. His mentor was Barry Sharpless, professor Barry Sharpless. So Barry had won Nobel Prize at that time. Uh, and we were fortunate because of Jason's relationship that be, uh, Barry was more than eager to join us and as, as available as required to help with novel chemistry process problems and had the benefit of meeting him at Jason's wedding.
I was at a loss of words of anything to say to him cuz he is next level. Um, he is incredibly generous with his time. And then he's additionally, yeah, the, the second Nobel Prize, there's only five people that have. Ever won two Nobel Prizes and he's the only living person with two Nobel Prizes as well.
Yeah, no, he's, we're extremely fortunate just with the relationship with, uh, professor Hn and then, uh, Barry's relationship with him. We let Jason, professor Hn do the communications with, uh, Barry, because yeah, he's works on our next level, but Professor Hn, um, is also probably one of the most brilliant scientists on the planet.
If you ask Professor Sharpless who he thinks is one of the smartest people on the planet, he'll name Jason as someone that he thinks is, is a standout across the chemical engineering industry. I'll take you to
Antoine Walter: more conventional rep for questions. So my next one would be, what is the most exciting project you've been working on
Robert Mintak: and wide outside of Standard Lithium, I'm teaching myself how to play the Theon.
Wow, that's cool. Yeah. Well, it's very difficult. My wife made, made me take it to the office and she wouldn't let me practice at home cuz I was driving the dog crazy. That's a cool one.
Antoine Walter: One thing that you've learned the hard way. Oh, just one.
Robert Mintak: Oh, everything I've learned has been the hard way. I've had to learn the lithium industry.
As you and I were having a brief conversation earlier that my education background doesn't come from the chemical industry side or even the, the geology side has, uh, been a crook across a number of industries. Is there something
Antoine Walter: you're doing today in your job that you won't be doing in 10
Robert Mintak: years?
Traveling, this is on the road, uh, 150 nights last year. Been on the road for, I think, uh, 40 nights this year. So far, almost every, you know, four or five nights a week have been on the road this year, so hopefully traveling less. What's
Antoine Walter: the trend to watch out for in your sector?
Robert Mintak: The attention that's being paid to the US domestic supply and how that is going to play out with the Inflation Reduction Act and how important building domestic projects will be and the administration's policies.
I don't think it's been fully grasped by analysts, investors. It's, it's an incredible opportunity right now to build projects that. We'll feed into the onshoring ideologies or principles that are underway Right now. Every project's got challenges. The global mining industry needs to reinvent itself, but the US projects specifically and as a Canadian talking about the US projects, but the policies that are coming online from the US and they're forcing the Europeans and other countries to adopt them will reset the way that the global resources have been primarily focused or driven by China.
This onshoring principles that, uh, the administration in Washington is pushing, it's forcing. The Canadians do similar and the Europeans are looking at it and saying, we need to also adapt. I think that is probably the most exciting
Antoine Walter: trend I have. The last one, would you have someone which you would recommend me to have on that microphone as soon as
Robert Mintak: possible?
Yeah. My associate, Andy Robinson, Dr. Andy Robinson, he's probably, if not the top, in the top two on the direct lithium extraction globally. He's done the work over the last eight years between pure energy and standard lithium. He's easily the most level-headed non-emotional when he is talking about certain aspects.
Um, very pragmatic. I would, I would definitely recommend getting, uh, and on not just a plug for standard lithium, but uh, he knows the direct lithium extraction and, and generally the resource development space is good or better than anyone.
Antoine Walter: I'd be very happy to, to have him. Yeah. Thanks so much. You're welcome.
All the time. You, you spent with me, I could have pushed you with 10 more questions, but I already went over time, so I'm sorry for that. That's okay. But it was really pleasure to have you and thanks a lot for, for you
share.
Robert Mintak: Thank you very much.
Other Episodes: