Lithium demand is expected to outgrow supply for the rest of this decade. Yet, the supply chain does its best to cope with the EV battery revolution! Which mines produce Lithium today? Where are they? Who owns them? And from Canada to Australia, Zimbabwe, or the USA, where are lithium mines expected to start up between now and 2030? I've listed them all for you.
Active Mines: They Produce Lithium as of 2023
Today, there are six lithium mines in Australia, three in China, and one in Brazil that produce almost all of the mineral lithium in the World. Additionally, smaller operations in Brazil, Canada, Zimbabwe, and Portugal round it off.
Active Lithium Mines in Australia
Australia is the home turf for Lithium Mines in their recent revival since the early 2000s.
Pilgangoora
Operator: Pilbara Minerals (Australia)
Mined Mineral: Spodumene
Nominal Output: 360'000 (t/y of SC6)
Lithium Carbonate Equivalent: 53'417 (t/y)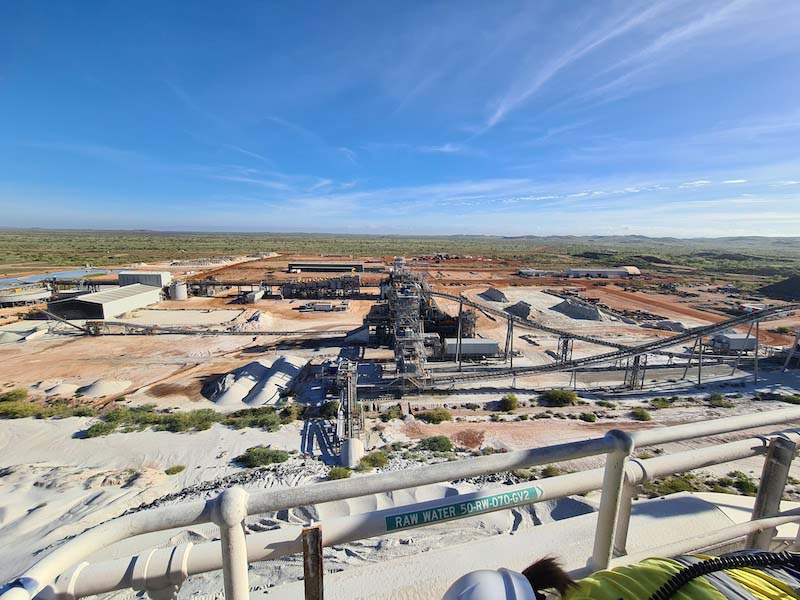 Pilbara acquired the Pilgangoora operations as part of a takeover of Altura in 2021. As lithium demand faced a down-cycle with China's lockdown during CoVid, this consolidation move brought Pilbara a bit closer to the Lithium big 4, becoming a solid World n°6, quite close to Mineral Resources' turnover.
Bald Hill
Operator: Alliance Minerals (Australia)
Mined Mineral: Spodumene
Nominal Output: 155'000 (t/y of SC6)
Lithium Carbonate Equivalent: 22'999 (t/y)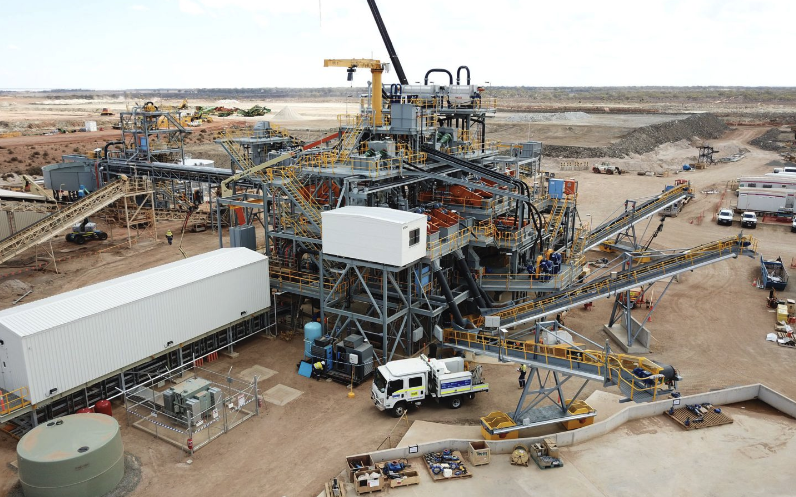 The Bald Hill project is located 50km southeast of Kambalda, Western Australia, and was originally a tantalum mine operated by Haddington Resources Ltd from 2001-2005.
In 2015 the tantalite processing plant was recommissioned under the ownership of Alliance Mineral Assets Ltd (AMAL) in a joint venture with Tawana Resources NL to discover and produce lithium spodumene concentrate.
The design, procurement, construction, and operation of the DMS circuit at Bald Hill was done by Primero (hence the picture credit above) with an aim to fast-track development due to heightened demand for spodumene concentrate.
The plant achieved first mover advantage over peers as it reached practical completion in March 2018 – seven months after feasibility study commencement – while exceeding nameplate production capacity two weeks later, achieving 7% spodumene concentration using low-grade commissioning ore.
Mount Cattlin
Operator: Allkem (Australia)
Mined Mineral: Spodumene
Nominal Output: 194'000 (t/y of SC6)
Lithium Carbonate Equivalent: 28'786 (t/y)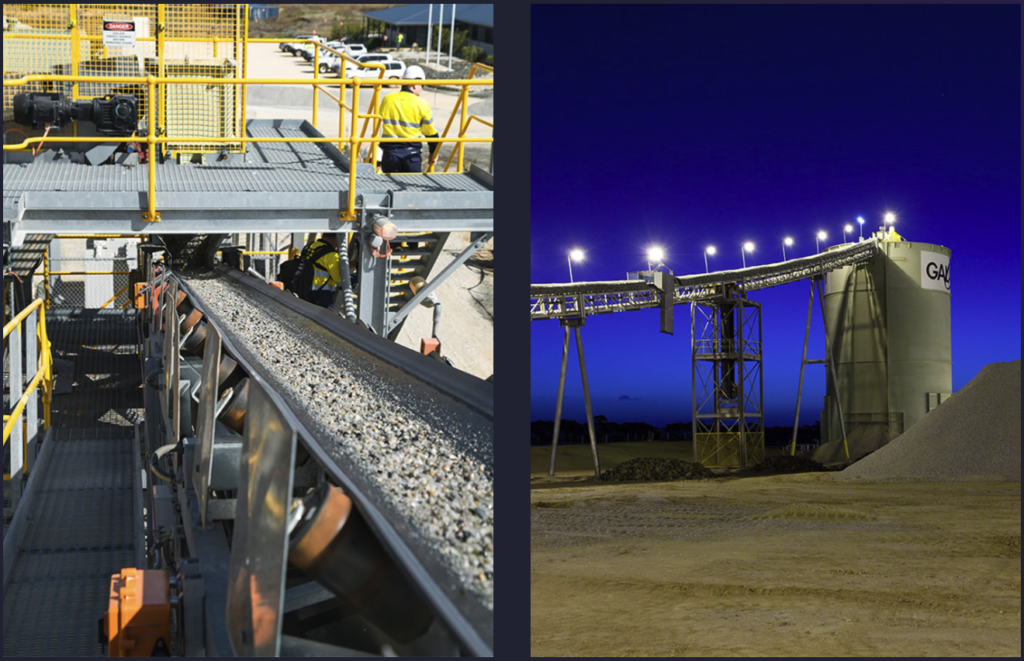 Allkem used to be known under the name "Orocobre" and acquired the Mount Cattlin operation through a merger with Galaxy that held and developed the site. Here are the key facts:
Mount Cattlin is an open-pit mine and concentrator located two kilometers north of Ravensthorpe, Western Australia.
Operations recommenced in late 2016, producing high-quality spodumene concentrate for the global lithium supply chain.
Mining operations include excavator and truck delivery to a crushing circuit; grade control drilling; blasting; while loading & haul services are provided by contractors. The product is then transported to Esperance Port for export to Asian customers.
Sustainability initiatives implemented include the installation of a solar farm in 2010 and a water recycling on-site.
The site operates under long-term contracts with off-takers for production up to 6% Li2O grade, depending on customer requirements (SC6)
Kalgoorlie / Mount Marion
Operator: Mineral Resources (Australia)
Mined Mineral: Spodumene
Nominal Output: 450'000 (t/y of SC5.6)
Lithium Carbonate Equivalent: 62'320 (t/y)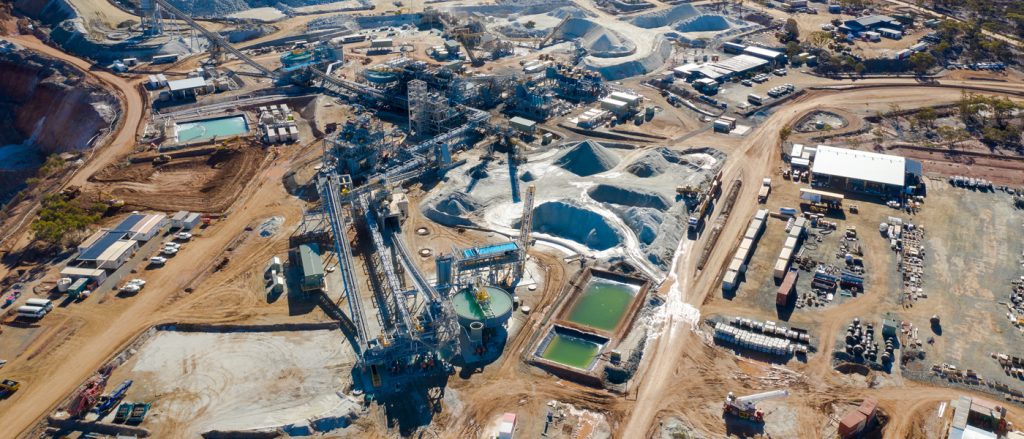 Mineral Resources exclusively designed and built Mount Marion, a hard rock lithium asset in the Goldfields region of Western Australia.
From 2018-2019, an upgrade was conducted to increase the nameplate capacity of the plant to 450'000 t/y.
Non-process infrastructure items such as long-term water security solutions, an upgraded main road intersection, and an expanded LNG-fired power station help increase production capability.
Production shall be further increased up to 900 000 tonnes in 2023 through the expansion of the accommodation village bulk explosives and dry tailings load-out facilities.
Wodgina
Operator: Mineral Resources and Albermarle in Joint Venture (Australia – USA)
Mined Mineral: Spodumene
Nominal Output: 450'000 (t/y of SC5.6)
Lithium Carbonate Equivalent: 62'320 (t/y)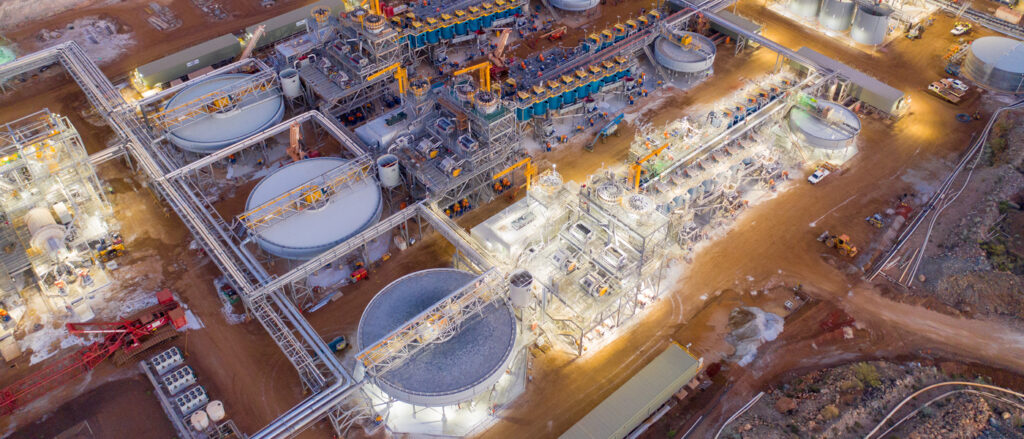 Operations at Wodgina commenced in April 2017, mining Lithium Direct Shipping Ore (DSO).
In 2018, an expansion was undertaken to enable the production of spodumene concentrate (SC6) and potentially lithium hydroxide (LiOH).
On November 2019, Mineral Resources completed a partial sale transaction with Albemarle for 40% which brought Albermarle into the Wodgina mine and Mineral Resources into the Kemerton Lithium Hydroxide converters under construction.
A three-train Spodumene Concentrate Plant capable of producing 833k wet tonnes/year was constructed along with 81km natural gas pipeline, 64MW power station, and other infrastructure upgrades to cater for it.
The Kemerton Modules will process spodumene produced at Wogdina when complete; both MRL & Albemarle have the option to develop new downstream processing facilities elsewhere too.
Ngungaju
Operator: Pilbara Minerals (Australia)
Mined Mineral: Spodumene
Nominal Output: 180'000 (t/y of SC6)
Lithium Carbonate Equivalent: 26'708 (t/y)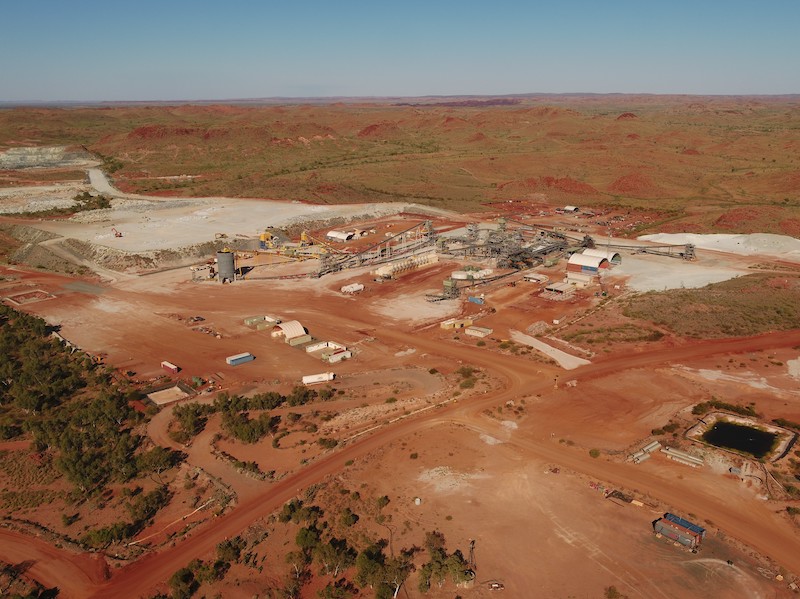 Chinese Assets in Mainland China
There are three active operations in China, although for establishing this list, the Chinese "Great Wall of the internet" makes it difficult to describe them in much detail here.
Extraction operations are concentrated around Tibet and have been a source of environmental controversies.
Several assets are located around Lake Zabuye, which is a salt lake located in the Shigatse Prefecture of Tibet Autonomous Region, 1'050 km from Lhasa.
The lake gives its name to the mineral zabuyelite (lithium carbonate), which was discovered here in 1987 and has been mined from 2004–2005.
In 2008, it was regarded as China's major source of lithium, with a plant capacity of 5'000 tonnes and producing 1'556 tonnes that year.
Yichun city in Jiangxi hopes to become Asia's next lithium capital by creating an industry worth CNY 100 billion over five years. Still, analysts have warned this may be overly ambitious due to existing overcapacity issues within China's lithium industry and other provinces having large reserves too.
Mineral Tailing Operations in Brazil
The Brazilian production of Lithium came as a by-product of tantalum production, kind of a welcome side-effect, right?
Operator: AMG Lithium (Germany)
Mined Mineral: Spodumene
Nominal Output: 130'000 (t/y of SC6)
Lithium Carbonate Equivalent: 19'289 (t/y)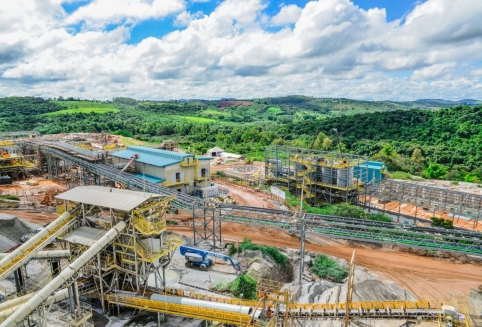 The Mibra Mine is located in Minas Gerais and has been in operation since 1945. It is focused on tantalum, niobium, and since 2018, lithium concentrates.
According to a mineral resource estimate from April 2017, there are 20.3 million MT of measured and indicated resources at this mine.
A lithium concentrate facility with an annual capacity of 90 kMT started production in May 2018; AMG launched an extension for an additional 40 kMT to reach 130kMT total capacity annually.
AMG Brazil plans to establish a conversion plant near the new facility for processing lithium concentrate into technical-grade salts that will feed their German upgrading plant when completed.
Planned Mines: They will produce Lithium before 2030
I listed 33 lithium mining projects in the World that have good chances of starting production before the end of this decade. I'd believe this list to be exhaustive: if you'd think it's not, please reach out to me so that I can update it!
Planned Lithium Mines in Australia
You can actually be the dominant player in the mineral extraction of spodumene and still have more in your bag (on top of the expansion of the already active mines). Here's the list of planned lithium mines in Australia:
Mount Holland
Operator: Covalent Lithium (A 50-50 Joint Venture of Wesfarmers – Australia, and SQM – Chile)
Mined Mineral: Spodumene
Nominal Output: 50'000 (t/y of Lithium Hydroxide)
Lithium Carbonate Equivalent: 77'200 (t/y)

The Mt Holland mining and concentrator operations are located 500 km east of Perth and 105 km south of Southern Cross in Western Australia.
Covalent Lithium is constructing a world-class refinery in Kwinana, 35km south of Perth's CBD.
The expected mine life is over 40 years at the proposed production rate.
SQM and Wesfarmer's JV calculate with a 75% recovery rate from its concentrator and will produce more than 380,000 tonnes of spodumene concentrate each year.
The subsequent refinery operations will produce 50,000 tonnes of battery-quality lithium hydroxide per year
Finiss
Operator: Core Lithium (Australia)
Mined Mineral: Spodumene
Nominal Output: 173'000 (t/y of SC5.6)
Lithium Carbonate Equivalent: 24'814 (t/y)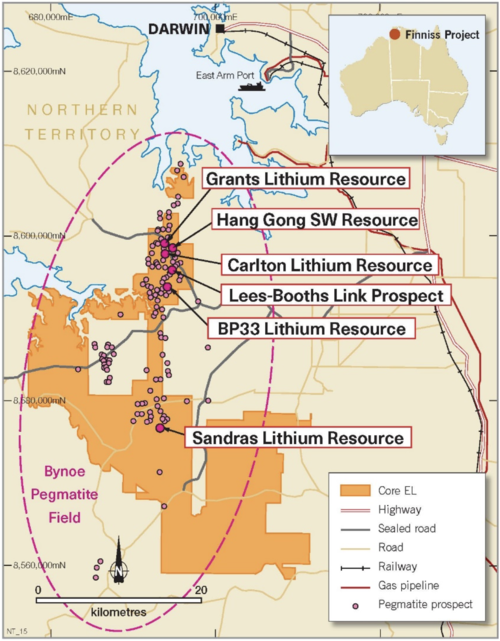 The Finniss Lithium Project is located near Darwin Port in the Northern Territory. The project has JORC 2012 compliant Mineral Resources of 15 million tonnes (Mt) at 1.3% lithium oxide (Li2O).
Core completed a Definitive Feasibility Study on Finniss in mid-2021. Due to favorable market conditions, financing, and investment decision, construction has already started, with the first production expected in 2023.
Regulatory hurdles have been cleared with approval from Northern Territory Government for Mine Management Plan as well as mineral leases awarded for BP33 Deposit and Grants open pit mine, respectively. Federal Government also granted Major Project Status (MPS) to the project in March 2021.
Kathleen Valley
Operator: LionTown (Australia)
Mined Mineral: Spodumene
Nominal Output: 608'000 (t/y of SC5.6)
Lithium Carbonate Equivalent: 84'201 (t/y)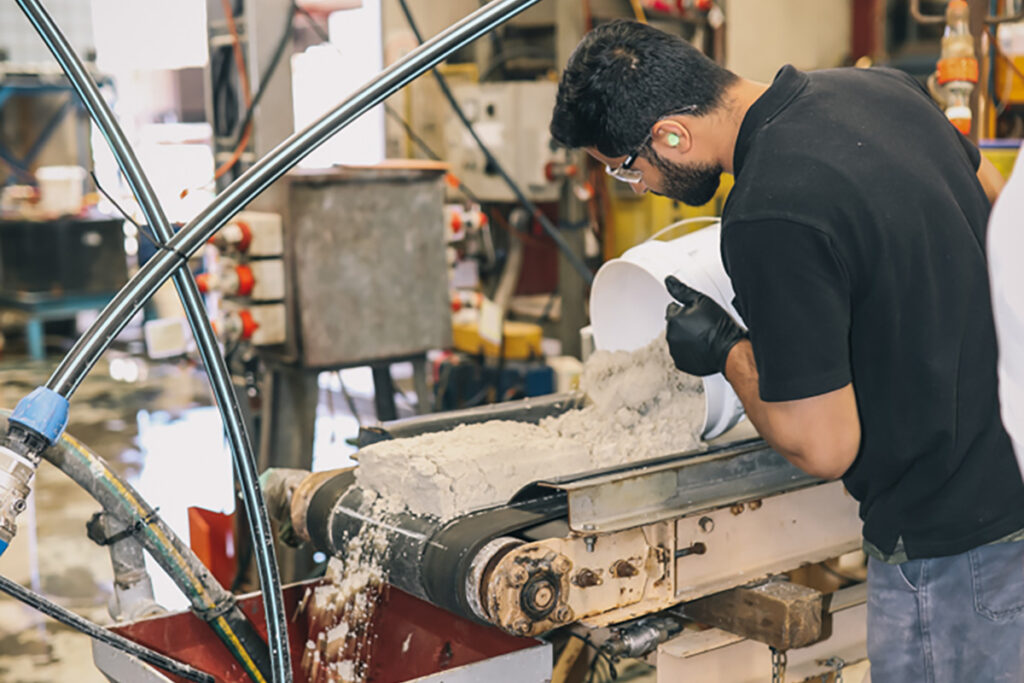 The Kathleen Valley Lithium Project is located in the established mining region of Western Australia, 60 km north of Leinster and 680km northeast of Perth.
The site has excellent access to mineral exporting ports at Geraldton and Esperance, as well as high-voltage power lines, natural gas pipelines, and sealed airstrips capable of taking 100-seat jets.
The geology consists dominantly of mafic/ultramafic volcanic rocks with minor felsic volcanic & differentiated gabbros. The spodumene-bearing pegmatite dykes host lithium mineralization over a 1.7km strike length and 600m vertical depth. They intercept up to 3.8% Li2O over 21m, which has been confirmed by drilling.
Mineral Resource Estimate (April 2021) stands at 156Mt @ 1.4% Li2O and 130ppm Ta2O5
Ore Reserve (November 2021) shall hover around 68Mt @ 1.34% Li2O and 120ppm Ta2O5, supporting an expected mine life of ~23 years.
Operations planned for initial production rate as outlined above, but with a potential 4 Mtpa expansion
In the long term, Liontown investigates the option of developing a converter asset to produce 86'000 t/y of Lithium Hydroxide Monohydrate
Scheduled Lithium Mines in Canada
When it comes to "white oil" mining, no surprise that the other dominant country is one of broad history in fossil fuel extraction projects. Here's the list of planned lithium mines in Canada:
Whabouchi / Nemaska
Operator: Nemaska (A 50-50 JV between Livent – USA and Investissement Quebec – Canada)
Mined Mineral: Spodumene
Nominal Output: 21'116 (t/y of Lithium Hydroxide)
Lithium Carbonate Equivalent: 32'603 (t/y)
Nemaska had a history of ups and downs. It first was expected to be one of the earliest newcomers to produce lithium! But it then became insolvent… Before coming back on track with new investors, Livent and Investissement Quebec.
Nemaska Lithium Inc.'s attempt to launch a lithium mine in Quebec ended with the company entering creditor protection after spending C$411.4 million on the project as of Dec. 31, 2019
Several factors have contributed to holding back potential supply from Canada and North America, such as remote locations lacking infrastructure, proximity to end markets like China, and weak lithium prices compared to other regions;
In the heart of the lithium downcycle during CoVid, low lithium prices have hindered smaller developers like Nemaska – which contributed to the supply limitations we experience today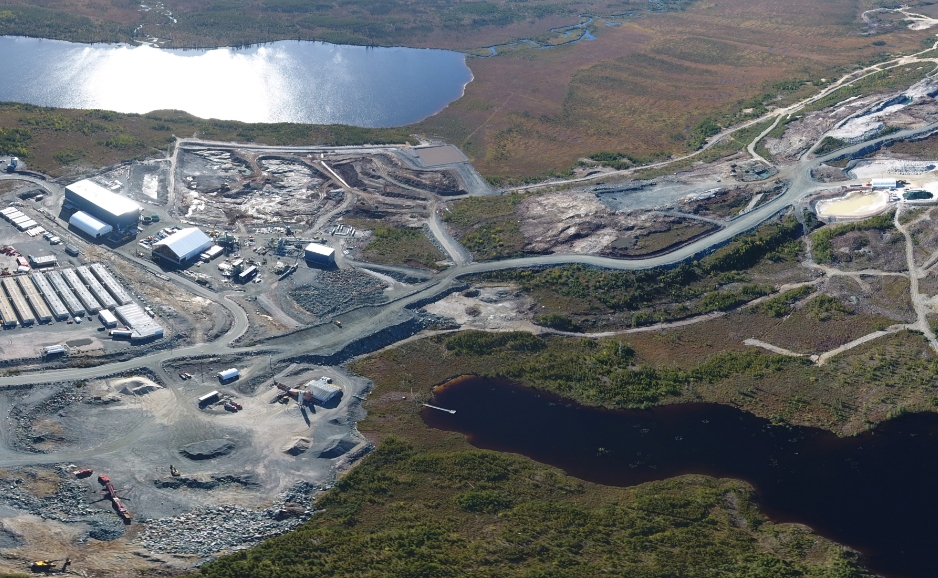 Whabouchi is one of the largest high-purity lithium deposits in North America and Europe, located in Northern Quebec's Eeyou Istchee James Bay territory.
The mine has a 33-year life expectancy with the scope to extend further, producing premium spodumene concentrate suitable for the Bécancour Conversion Facility.
The orebody is mining friendly due to its large pegmatite dykes and little variability across the deposit. It also benefits from an all-weather road access and hydroelectric power onsite as well as nearby Nemiscau airport within 18km of Whabouchi.
Spodumene will be trucked 405km by double trucks from Whabouchi to Matagami railyard before being transported 900 km by rail to Bécancour, where it will be processed into global markets via Port Montréal or other North American networks
Georgia Lake
Operator: Ultra Lithium (Canada)
Mined Mineral: Spodumene
Nominal Output: ? (not revealed yet)
Lithium Carbonate Equivalent: ? (not revealed yet)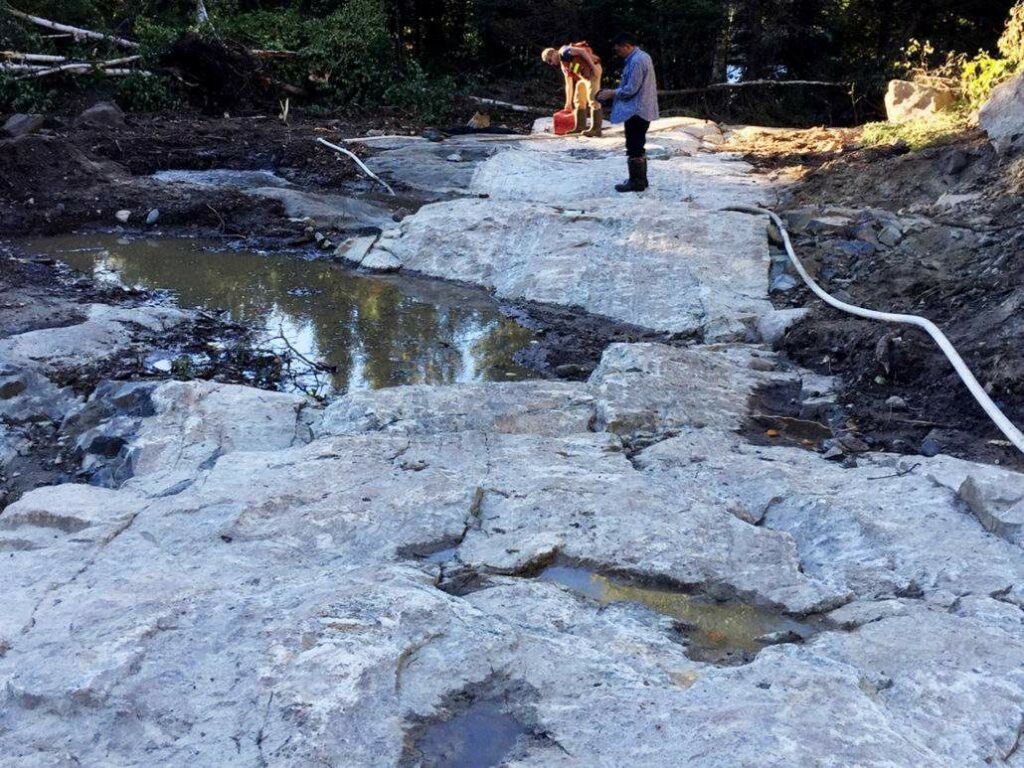 The Georgia Lake Lithium Pegmatites Project is located in the Thunder Bay Mining Division, Ontario, Canada.
Ultra Lithium has 100% ownership of 16 mineral claims covering 2,416 hectares of land in 151 units with excellent infrastructure and access to power within 8 km.
Historical exploration revealed that pegmatites are hosted by Archaean meta-sediments near large masses of granite and contain spodumene as the main lithium mineral, along with feldspar, quartz, and mica.
Rose
Operator: Critical Elements (South Africa)
Mined Mineral: Spodumene
Nominal Output: 224'686 (t/y of SC5.6)
Lithium Carbonate Equivalent: 33'339 (t/y)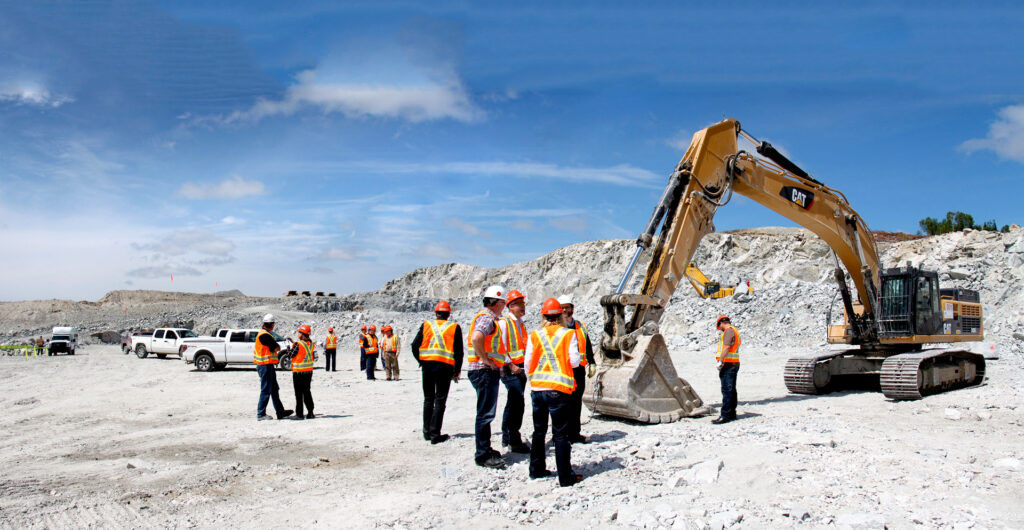 The Rose property is located in northern Québec's administrative region, on the territory of Eeyou Istchee James Bay, and accessible by road via the Route du Nord.
It comprises 473 claims spread over a 24,654 hectares area with an expected life of mine of 17 years.
Average annual production includes 173,317 tonnes of chemical grade 5.5% spodumene concentrate, 51,369 tonnes of technical grade 6.0% spodumene concentrate, and 441 tonnes of tantalite concentrate at US$74/tonne milled (all concentrates combined).
After-tax NPV is $1,915 million (at an 8% discount rate)
Separation Rapids
Operator: Avalon (Canada)
Mined Mineral: Petalite
Nominal Output: 83'300 (t/y of SC4.2)
Lithium Carbonate Equivalent: 8652 (t/y)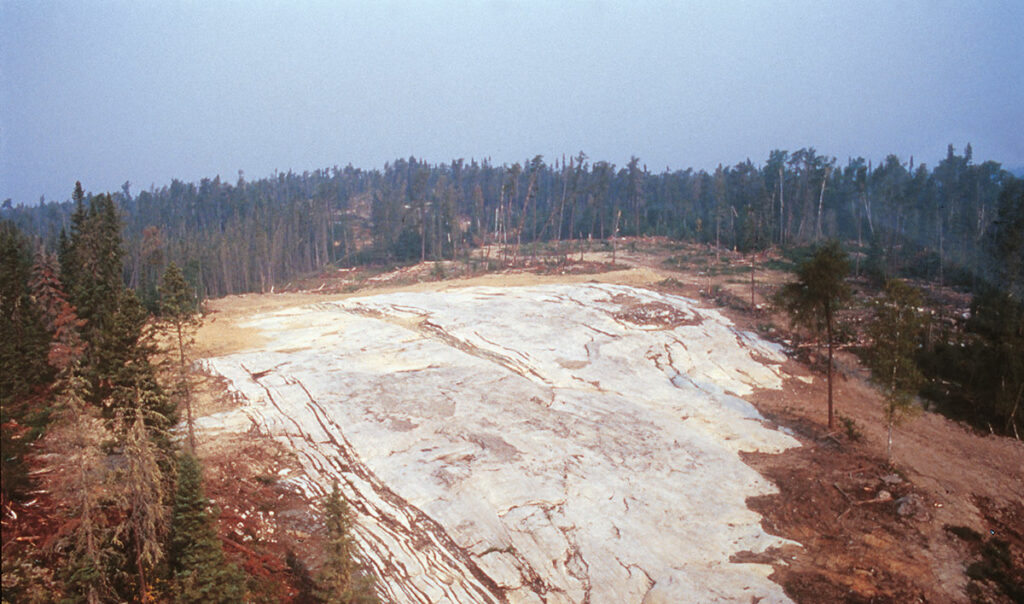 Avalon's Separation Rapids Lithium Project has the potential to produce high-purity lithium compounds for two distinct markets: a specialty mineral product for high-strength glass ceramics and lithium battery materials, notably lithium hydroxide.
The project is situated approximately 70 km by road north of Kenora, Ontario, and consists of 19 mineral claims and one mining lease covering 4'414 hectares (10'910 acres).
In August 2018, Avalon completed an updated Preliminary Economic Assessment which resulted in a pre-tax Net Present Value (at an 8% discount rate) of C$156 million and a pre-tax Internal Rate of Return of 27.1%.
Petalite production will be supplemented with the production of lepidolite concentrate from the deposit as well as feldspars beginning in Year 6.
In 2021 Avalon received approval to proceed with extracting the 5'000 tonnes bulk sample program that was planned for 2019; this would result in pilot plant processing samples being sent off to interested customers who have expressed interest in petalite products.
Environmental baseline studies have been conducted on-site since 1999, ensuring local environmental sensitivities are taken into account
James Bay
Operator: Allkem (Australia)
Mined Mineral: Spodumene
Nominal Output: 321'000 (t/y of SC5.6)
Lithium Carbonate Equivalent: 44'455 (t/y)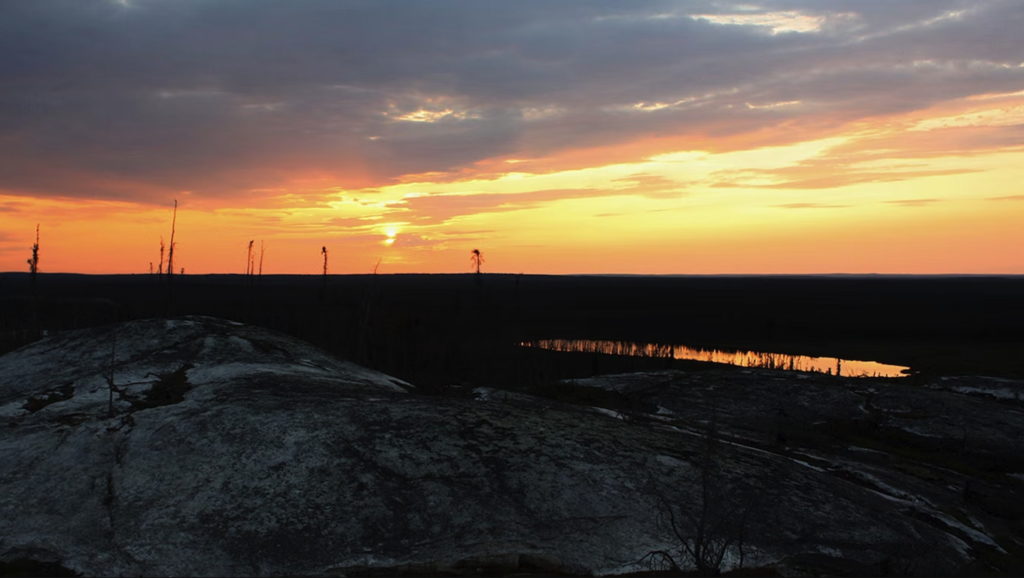 Allkem is proposing to develop the James Bay Project as a sustainable, hard-rock operation in northern Québec.
The 2021 Feasibility Study and Maiden Ore Reserve released on 21 December 2021 details an average annual production of 321 kilotonnes per annum of 5.6% Li2O spodumene concentrate with a ~19-year mine life.
The process flowsheet incorporates crushing and dense medium separation with operational flexibility to increase recovery by reducing the grade to 5.6%.
Cash operating costs are estimated at $333 per tonne of 5.6% Li2O concentrate and capital cost estimates at $285 million
Construction planned for early 2023 is subject to environmental approvals
Authier
Operator: Sayona Mining (Australia)
Mined Mineral: Spodumene
Nominal Output: 220'000 (t/y of SC6)
Lithium Carbonate Equivalent: 32'644 (t/y)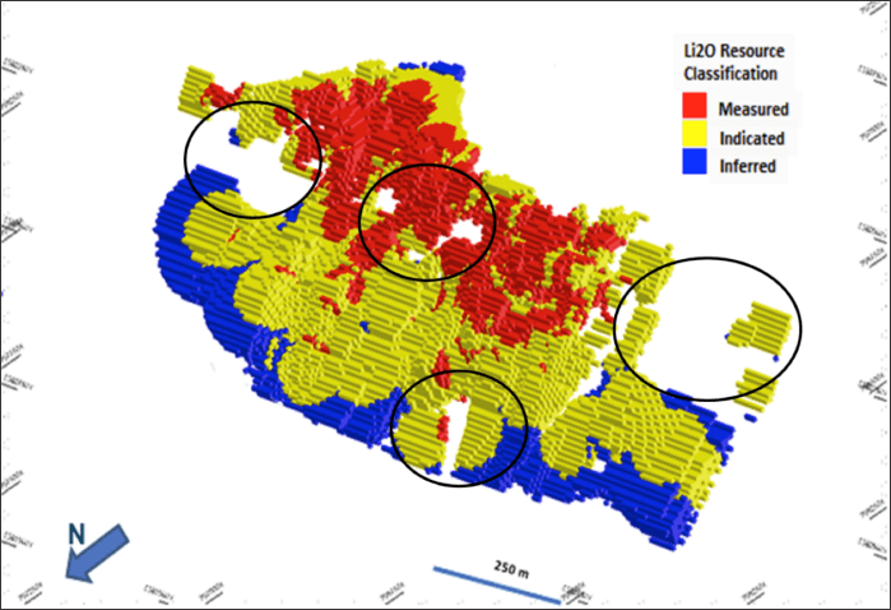 Sayona Mining acquired 100% of the Authier project in July 2016, which is situated 45 kilometers northwest of Val d'Or, Quebec.
The project's key attractions include its near-term development potential and strategic location near North American battery markets.
Sayona completed a revised Definitive Feasibility Study confirming the viability of the new lithium mine in November 2019. An Environmental Impact Study was submitted to Québec's Ministry of Environment & Fight against Climate Change (MELCC) in January 2020.
The operating strategy for Authier has been revised to include only mining operations and waste/water management on-site, with ore being supplied to a nearby North American Lithium operation that has an established concentrator.
31,000 meters have been drilled at Authier with further potential optimization through infill drilling within the main deposit or converting inferred resources into higher classifications by higher-density drilling
Lithium Mining Projects in the USA
Some decades ago, the USA was a dominant Lithium Mining player – but at the highest of the "white oil" depression, producing in the States became too expensive, and operations were shut down and transferred (essentially to Chile). Yet, at today's spot price and in the heart of the dawn of the Lithium Age with the EV revolution, the picture totally flips. This is why we see an entirely new wave of mining projects lining up for the coming decade! Here's the list:
Piedmont Carolina
Operator: Piedmont Lithium (USA)
Mined Mineral: Spodumene
Nominal Output: 30'000 (t/y of Lithium Hydroxide)
Lithium Carbonate Equivalent: 46'320 (t/y)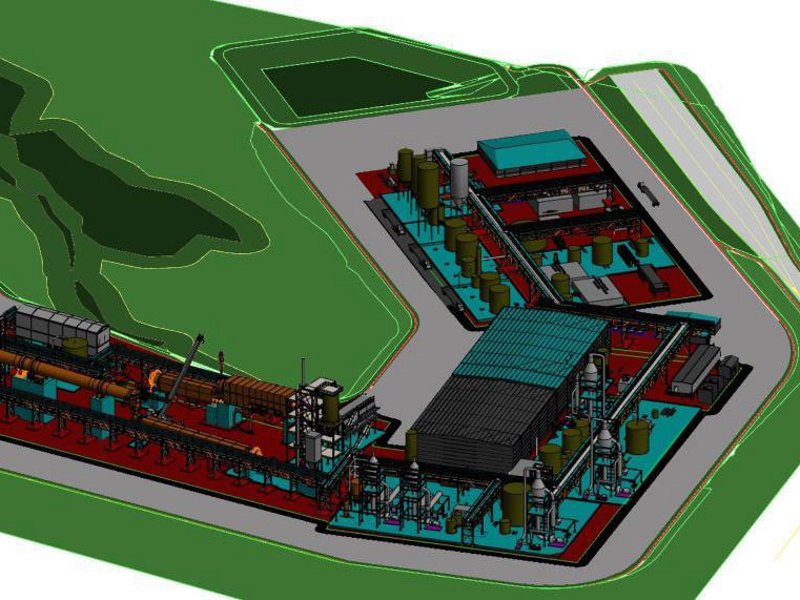 Piedmont Lithium recently redomiciled from Australia to the United States and established its corporate headquarters in North Carolina.
The company is developing the Carolina Lithium project, located on a world-class mineral resource within the renowned Carolina Tin-Spodumene Belt.
Once operational, it should produce 30'000 MT of lithium hydroxide per year and become one of the world's most sustainable operations.
Piedmont's new headquarters in Belmont seem well located as Toyota announced Rutherford County as the home for its EV battery plant. At the same time, VinFast chose Chatham County for manufacturing EVs, and Forza X1 picked McDowell County for electric boat production – all nearby.
Bonnie Claire
Operator: Nevada Lithium (Canada – 50%) – Iconic Minerals (Canada – 50%)
Mined Mineral: Clay
Nominal Output: ? (Unknown)
Lithium Carbonate Equivalent: ? (Unknown)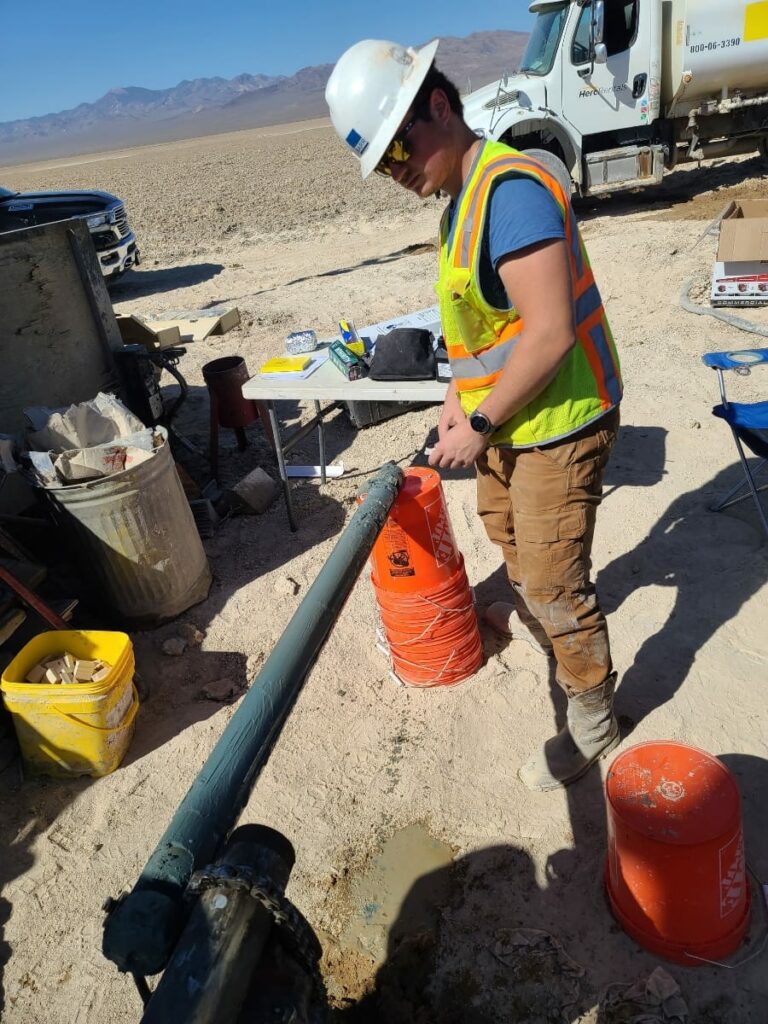 Nevada Lithium and Iconic Minerals each own 50% of the Bonnie Claire Lithium Project, which has significant potential to be one of the next American lithium mines.
The project covers an area 1.25x larger than Manhattan Island and is located near Albemarle's Silver Peak operations.
It hosts mineralization from sediment-hosted lithium, potentially a key advantage over other Nevada projects as much of their lithium is hosted in clays that may be more difficult to process.
The project's next phase will involve delineating and upgrading resources through drilling while further evaluating its economic viability
Rhyolite Ridge
Operator: Ioneer (USA – 50%) – Sibanye Stillwater (South Africa – 50%)
Mined Mineral: Clay
Nominal Output: 20'600 (t/y of Lithium Carbonate)
Lithium Carbonate Equivalent: 20'600 (t/y)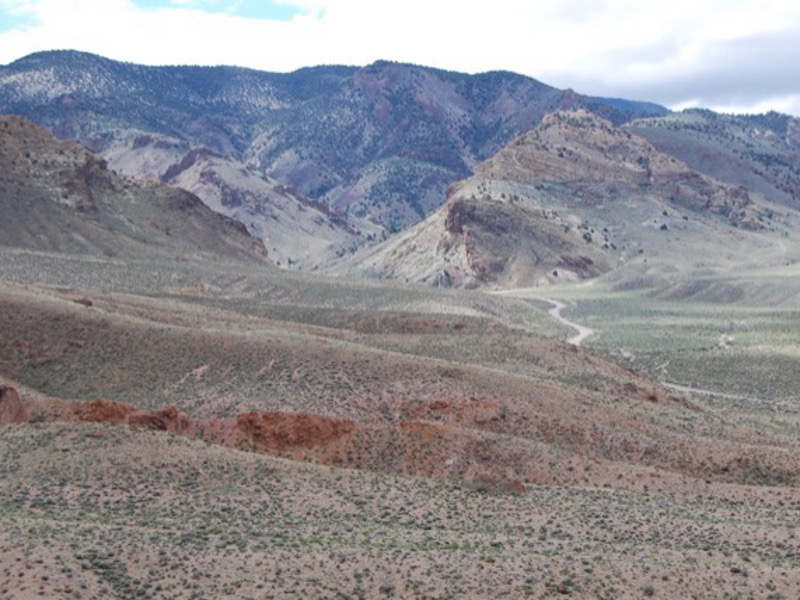 Ioneer is advancing the Rhyolite Ridge Lithium-Boron Project in Esmeralda County, Nevada. The project is fully funded up to a Final Investment Decision.
The project has the potential for an increased mine life of 26 years due to its valuable boron co-product.
It is located near Albemarle's Silver Peak lithium mine and Tesla Gigafactory near Reno and Los Angeles, respectively.
In January 2023, the US Department of Energy offered Ioneer a conditional commitment of up to $700 Million for development purposes, as well as offtake agreements with Ford Motor Company & PPES (a joint venture between Toyota Motor Corporation & Panasonic Corporation).
Previously, Sibanye Stillwater had joined Ioneer with a 50% interest after contributing $490 million to the project.
Ioneer used to be called Global Geoscience when it first got listed on ASX in 2007.
Thacker Pass
Operator: Lithium Americas (Canada)
Mined Mineral: Clay
Nominal Output: 40'000 (t/y of Lithium Carbonate)
Lithium Carbonate Equivalent: 40'000 (t/y)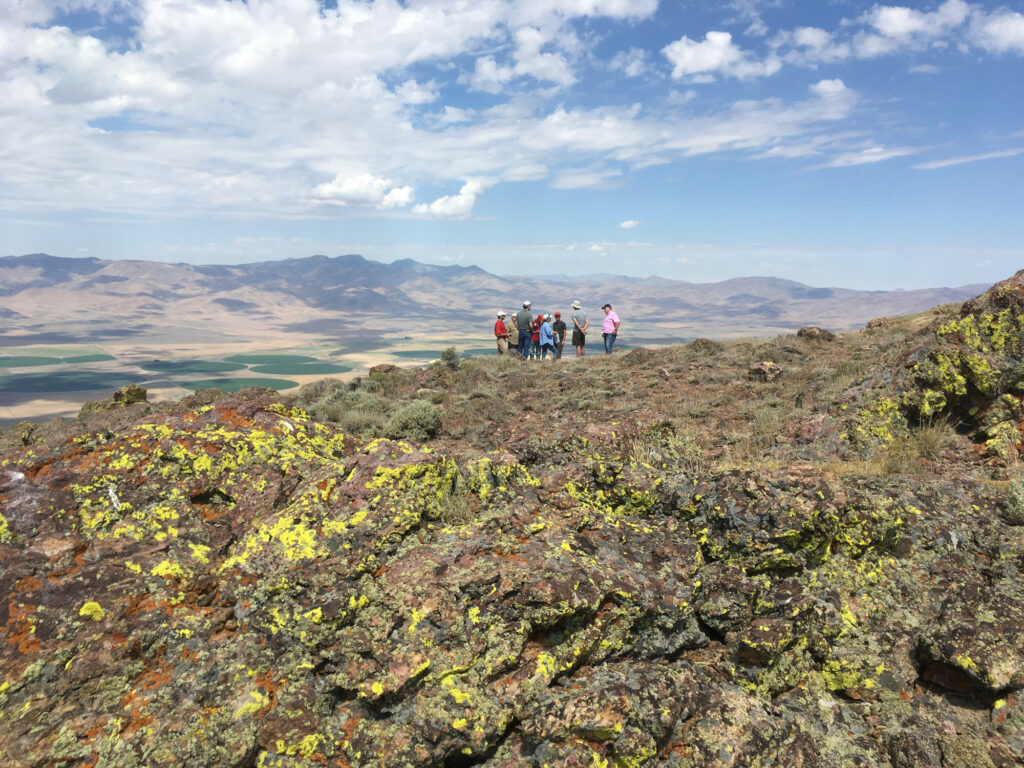 Thacker Pass is a lithium-rich claystone deposit located in Humboldt County, Nevada.
It has an annual production capacity of 80'000 tons per year (with Phase 1 at 40,000 tonnes, as indicated above) with mineral reserves of 3.7 million tonnes of LCE at 3160 ppm Li and a mine life expectancy of 40 years.
The project uses an open-pit continuous mining method with a strip ratio (waste to ore mined) of 1:51 and pit depth up to 122 m deep.
Development capital costs are estimated at $2.2 billion. In comparison, the average operating costs for 25 years Production Scenario stands at $6'743/t of Lithium Carbonate (Li2CO3). As a result, the projected average annual EBITDA is worth $1.18 billion, and NPV after tax is valued at 495$ million along with IRR after tax standing 21. 2%.
Greenlight is still to be given by the American justice – yet the project is expected to be THE one to really take of lithium mining in the US by all market experts I met
Clayton Valley
Operator: Century Lithium (Canada)
Mined Mineral: Clay
Nominal Output: 27'400 (t/y of Lithium Carbonate)
Lithium Carbonate Equivalent: 27'400 (t/y)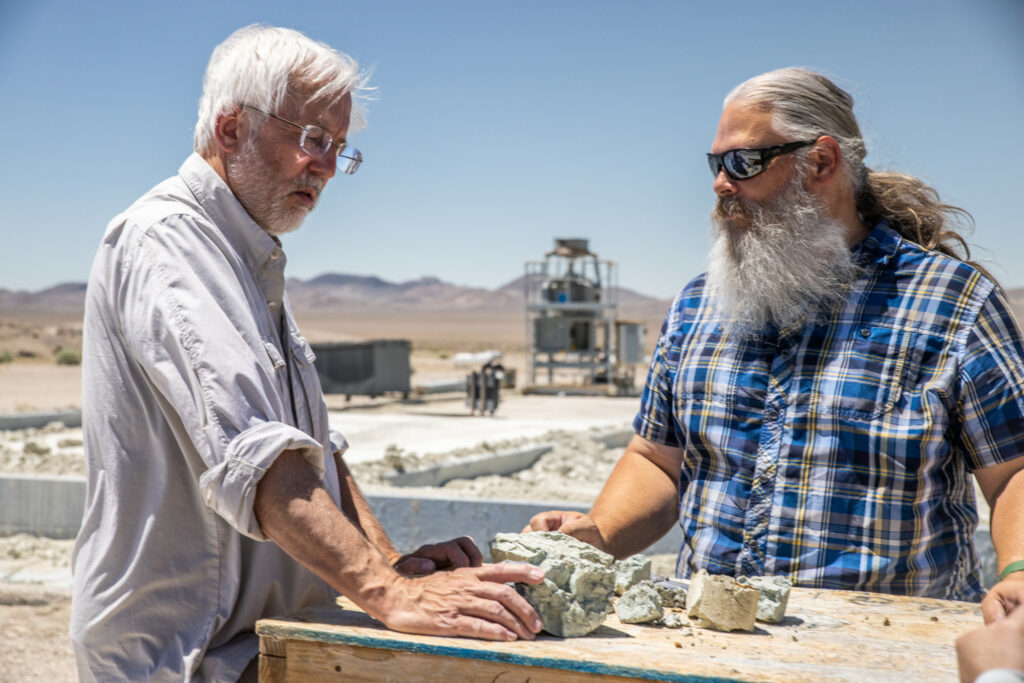 Century Lithium owns 100% of the Clayton Valley Lithium Project for a total of 5,585 acres in west central Nevada, USA.
A Pre-Feasibility study was completed on the Clayton Valley Project in March 2021, with highlights including an average mine production rate of 15'000 tonnes per day to produce 27'400 tonnes of lithium carbonate equivalent annually over a 40-year mine life and a capital cost estimate of $493 million.
The lithium mineralization at the resource occurs within montmorillonite and illite clays throughout sediments to a depth of 467 feet, with low acid consumption and high lithium recovery rates achieved through conventional tank leaching processes.
Century Lithium announced the development of a lithium extraction facility at del Sol Refining, 125 miles south of their project
The feasibility Study began in February 2022 and was led by Wood PLC and supported by Global Resource Engineers.
TLC
Operator: American Lithium (Canada)
Mined Mineral: Clay
Nominal Output: 38'000 (t/y of Lithium Carbonate)
Lithium Carbonate Equivalent: 38'000 (t/y)
The TLC Project is a near-surface "Made in America" lithium deposit located 6 miles northwest of Tonopah, Nevada.
Logistics (paved roads, power, etc.) are well-suited for development, and water resources are not constricted as at Clayton Valley.
On December 1st, 2022, an updated Mineral Resource Estimate was released that significantly increased the contained lithium resources for the project to 4.2Mt LCE measured resources, 4.63Mt LCE indicated resources, and 1.86Mt LCE inferred resources, respectively.
The region is a center of epithermal mineralization that produced 138 million ounces of silver along with considerable molybdenum output too.
Tonopah is an unincorporated town and county seat home to one of Nevada's richest silver strikes explored extensively since the early 1900s
Intended "White Oil" Mineral Operations in Africa
African mines are a new development field for Li mineral extraction waves. One specificity of the projects listed here may well be their financial structure and cross-border characteristics. You'll swiftly understand why:
Karibib (Namibia)
Operator: Lepidico (Australia)
Mined Mineral: Lepidolite
Nominal Output: 5'600 (t/y of Lithium Hydroxide)
Lithium Carbonate Equivalent: 8'646 (t/y)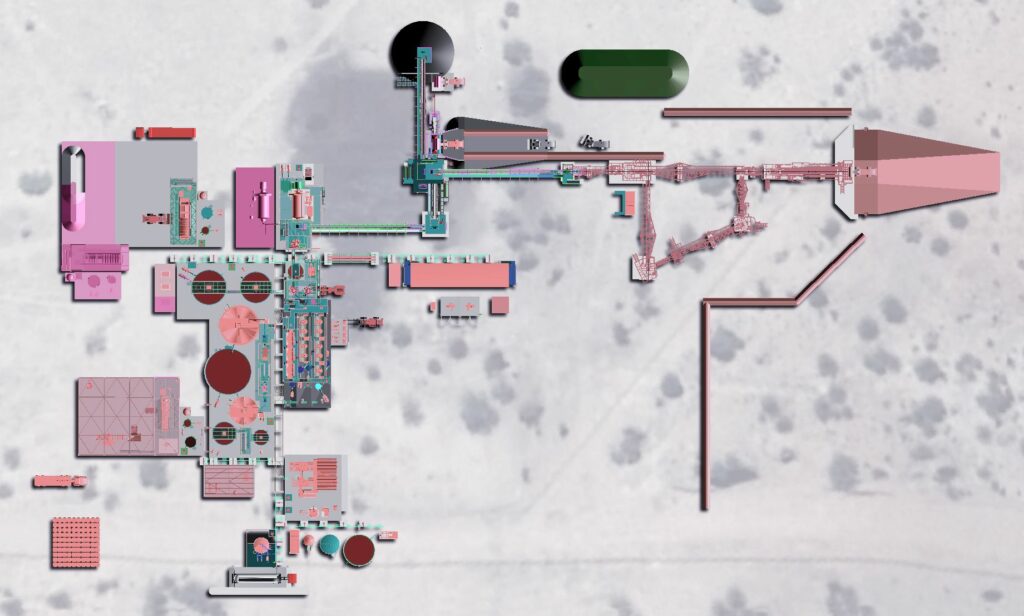 Brownfield open-pit Karibib mines located in Namibia are mined to produce lepidolite concentrate, which is then transported to the KEZAD industrial park in the United Arab Emirates for conversion using Lepidico's technologies.
The lithium hydroxide produced will be shipped to customers under a binding offtake agreement with Traxys.
Phase 1 output of 4,000 t and 5,000 t pa of nominal battery-grade lithium hydroxide monohydrate will be achieved along with high-value and bulk by-products without solid process waste.
Lepidico owns 80% of the rights of the 8.3 Mt @ 0.40% Li2O Ore Reserve. They received a 68 km2 Mining Licence and planned the construction of a 60'000 tpa concentrator.
The KEZAD site in UAE offers no corporate tax and duties and allows a 100% foreign ownership. A land lease agreement was signed in 2021.
There is room for 2x expansion, especially thanks to large water rights.
Manono (Democratic Republic of Congo)
Operator: AVZ Minerals (Australia)
Mined Mineral: Pegmatite
Nominal Output: 700'000 (t/y of SC6)
Lithium Carbonate Equivalent: 103'866 (t/y)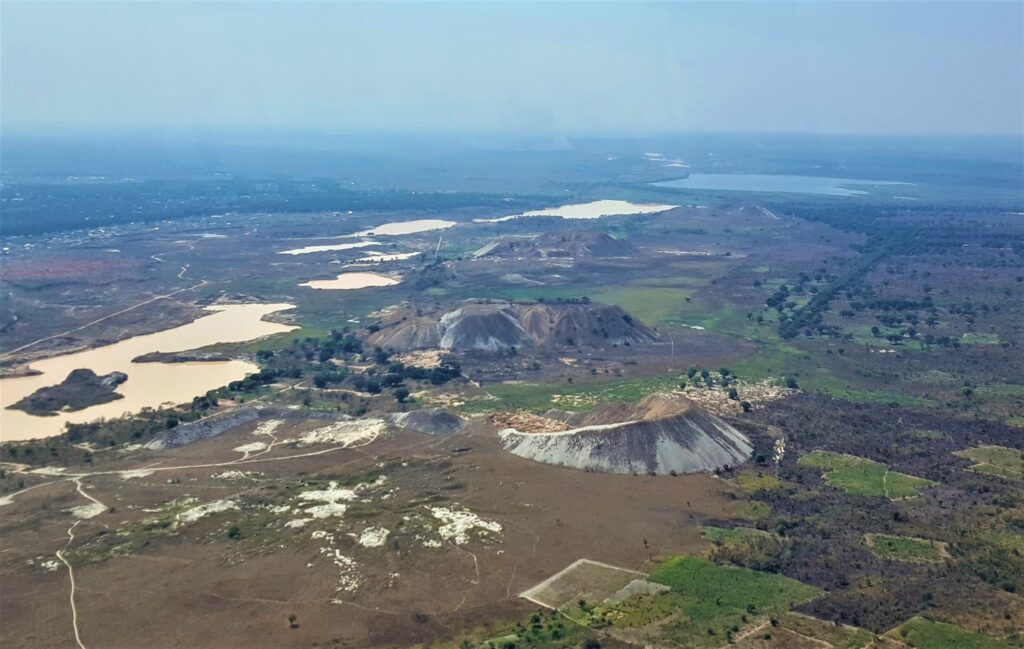 AVZ holds 75% of the Manono Project in the southern Democratic Republic of Congo, with rights to secure additional interests.
The remaining 25% belong to La Congolaise d'Exploitation Minière as of today
The project covers 188 km2 and hosts lithium pegmatites with a strike length of 13km+.
Outstanding results have been received from AVZ's initial drilling program at Manono, including 235m @ 1.66% Li2O, 202.8m @ 1.57% Li2O and 250.9m @ 1.48% Li2O respectively.
A world-class Roche Dure Mineral Resource has been identified containing 400 million tonnes of first-grade material.
Arcadia (Zimbabwe)
Operator: Huayou Cobalt (China)
Mined Mineral: Spodumene
Nominal Output: 400'000 (t/y of SC6)
Lithium Carbonate Equivalent: 59'352 (t/y)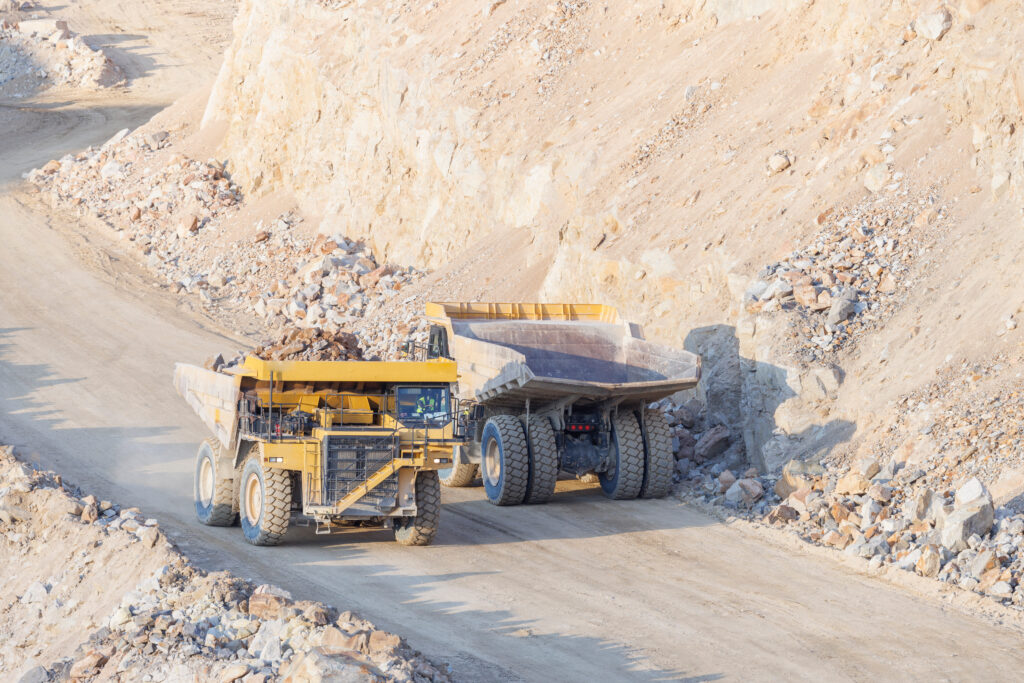 This project was first developed by Prospect Resources, which focussed on the exploration and development of its flagship Arcadia Lithium Mine Project in Zimbabwe from 2016 to early 2022.
The team progressed Arcadia through resource definition, technical and economic evaluation, definitive feasibility study, offtake agreements, pilot plant operation, and strategic project financing process.
Prospect accepted an offer from Zhejiang Huayou Cobalt to sell their 87% interest in Arcadia for $378 million cash which was completed in April 2022.
Zhejiang Huayou Cobalt is reportedly planning to invest $300 million into developing a lithium mine with a processing plant at the newly acquired mine, with 600 locals employed during the construction phase and 900 jobs created after production begins.
Spodumene & petalite are expected to be supplied from 2023 on as it has been granted National Project status by the Zimbabwe government since October 2017
Bougouni (Mali)
Operator: Kodal Minerals (UK)
Mined Mineral: Spodumene
Nominal Output: 220'000 (t/y of SC6)
Lithium Carbonate Equivalent: 32'644 (t/y)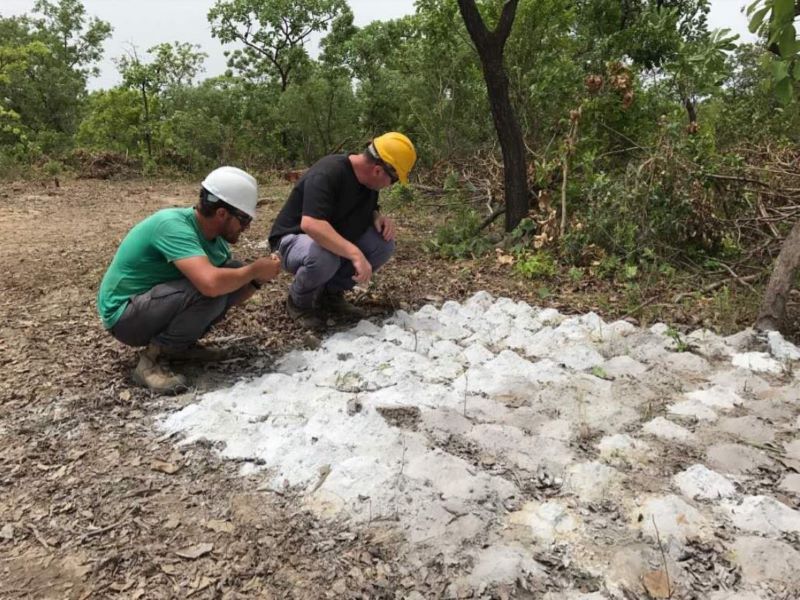 Kodal Minerals develops a mining operation at the Bougouni Lithium Project in southern Mali.
The project covers an area of 350 km2 and is located approximately 180km south of Bamako, benefiting from established infrastructure via a sealed road.
A Mining Licence was granted in Q4 2021 ahead of planned mine development, with plans to construct a DMS processing plant that offers several key advantages over flotation plants, including reduced capital cost and halved construction period.
Longer term, Kodal intends to add a flotation plant, significantly increasing annual concentrate production and further exploring the upside potential that exists across its lithium land-holding.
The Company also holds highly prospective gold assets in West Africa for which exploration programs are underway aiming for a sizeable JORC Resource Inventory (but hey, we talk lithium here, "White Oil," not gold!)
Zulu (Zimbabwe)
Operator: Premier African Minerals (Togo)
Mined Mineral: Spodumene
Nominal Output: 15'000 (t/y of Lithium Carbonate)
Lithium Carbonate Equivalent: 15'000 (t/y)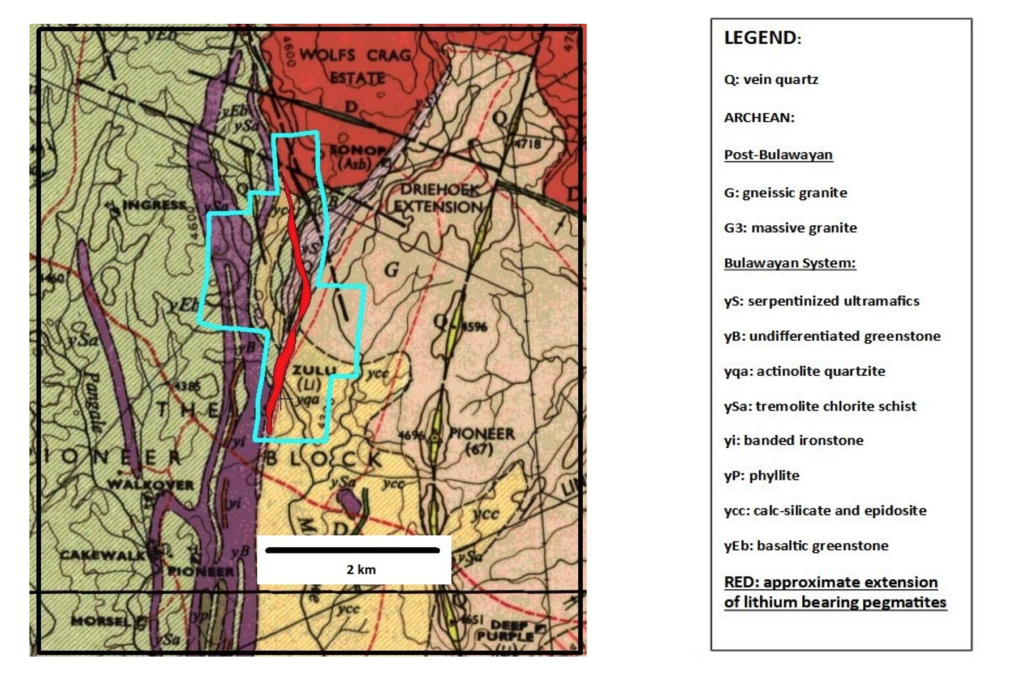 The Zulu Lithium and Tantalum Project is located 80km from Bulawayo in Zimbabwe.
The project was first pegged in 1955, with minor petalite production reported for 1961 and 1962.
Following a successful 2,500 meters diamond drilling program between 2016-2017, the company published an Inferred Mineral Resource Estimate of 20.1 million tonnes grading 1.06% Li2O and 51 ppm Ta2O5 using a cut-off grade of 0.5% Li2O on the Main Zone containing 526 000 tonnes of Lithium Carbonate Equivalent and 1 025 tonnes of Tantalum Pentoxide
Since inception, several drilling programs have been conducted as well, as a Scoping study completed to estimate resources
An Exclusive Prospecting Order has been granted over an area that encompasses the Zulu Lithium Project covering 20'200 HA; ongoing resource definition/extension drilling continues
Ewoyaa (Ghana)
Operator: Atlantic Lithium (Australia – 50%) – Piedmont Lithium (USA – 50%)
Mined Mineral: Spodumene
Nominal Output: 300'000 (t/y of SC6)
Lithium Carbonate Equivalent: 44'514 (t/y)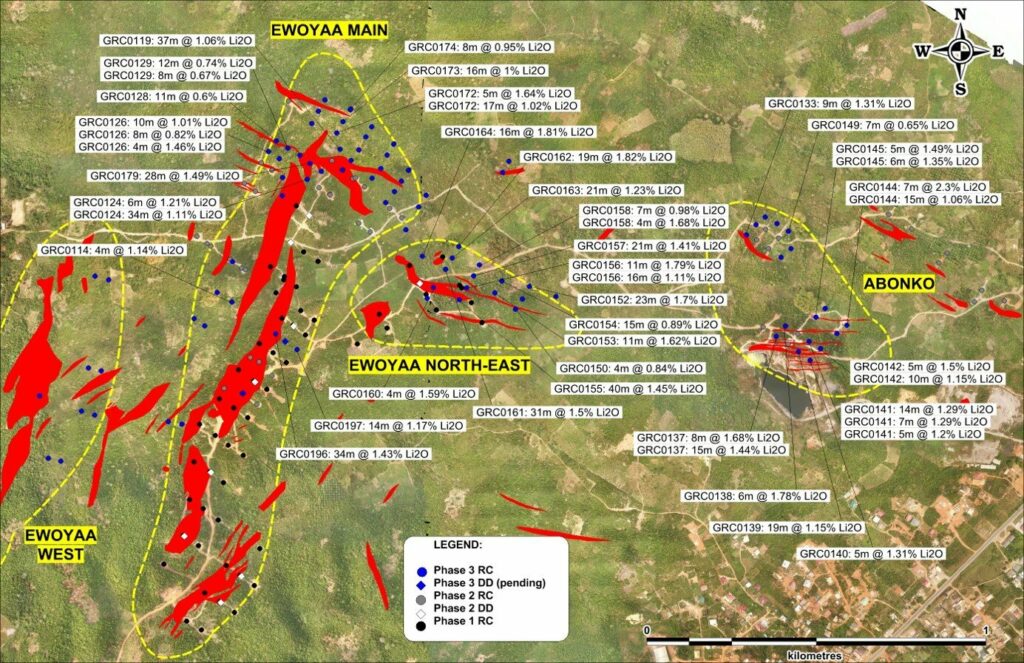 Atlantic Lithium's flagship project, the Ewoyaa Lithium Project, is set to become Ghana's first lithium-producing mine and has been funded for $103m by Piedmont Lithium (which owns 50% of the rights.
The project covers a 560km² land package secured via earn-in & application located within 110km of Takoradi port and 100km of Accra.
An updated Mineral Resource Estimate reported in accordance with JORC Code (2012) revealed 30.1Mt at 1.26% Li₂O in Indicated and Inferred status, including 20.5Mt at 1.29% Li₂O
Goulamina (Mali)
Operator: Leolithium (Australia) and Ganfeng (China)
Mined Mineral: Spodumene
Nominal Output: 506'000 (t/y of SC6)
Lithium Carbonate Equivalent: 75'080 (t/y)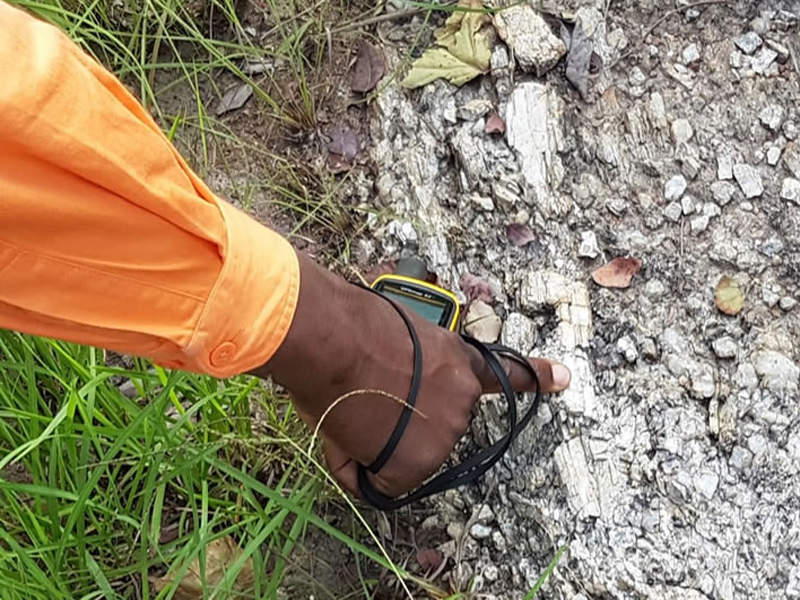 The Goulamina Lithium Project is located 150km south of Bamako, Mali, and is one of the largest undeveloped hard rock lithium deposits globally.
Leo Lithium plans to develop this world-class deposit into West Africa's first operating lithium mine.
All approvals and key permits have been received for development to begin, with a Definitive Feasibility study completed in December 2021.
Conventional open-pit mining methods will be applied at the site with high-quality concentrate validated by test work, including the production of 6% Li2O concentrate grade and low mica content suitable for battery applications.
The Mali Government holds a 10% free-carried interest as well as an additional right to purchase up to 10% more at fair market value.
Non-process infrastructure includes a power station (with renewable/hybrid options), 200-room camp, tailings facility & water supply via Sélingué Dam through a 25 km long pipeline from Abidjan Port in Côte d'Ivoire for export purposes
Plotted Lithium Mines in Europe
Even though late to the game and relatively poorer than other regions in mineral resources, Europe still features some mining projects that may deliver before 2030. Here's the list I compiled:
Keliber (Finland)
Operator: Sibanye Stillwater (South Africa)
Mined Mineral: Spodumene
Nominal Output: 15'000 (t/y of Lithium Hydroxide)
Lithium Carbonate Equivalent: 23'160 (t/y)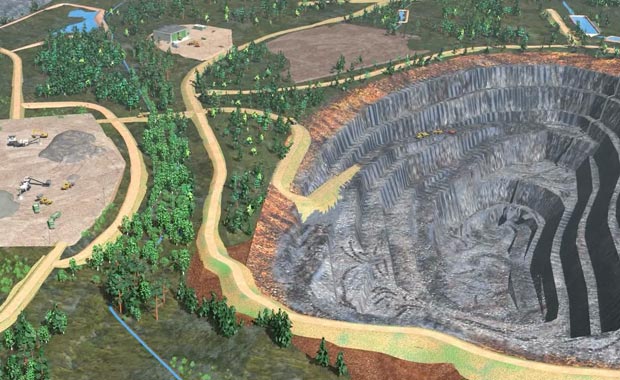 Sibanye-Stillwater's Keliber lithium project seeks to develop a sustainable operation for producing battery-grade lithium hydroxide
The project is located in Finland and is strategically positioned close to critical end-user markets for its product due to the country's strong economic and social infrastructure.
The deposits at Central Ostrobothnia are among the most significant in Europe, with Sibanye-Stillwater committed to further exploration of the area's resource potential.
Development of the Keliber project will bring numerous benefits locally – 500 people involved during the construction phase, with steady-state employment estimated at 300 (including contractors).
It aims to be the first integrated high-purity lithium operation in Europe, producing 15000 tonnes of battery-grade hydroxide monohydrate annually over 16 years from its own reserves (and potentially more)
Wolfsberg (Austria)
Operator: European Lithium (Australia)
Mined Mineral: Spodumene
Nominal Output: 10'129 (t/y of Lithium Hydroxide)
Lithium Carbonate Equivalent: 15'639 (t/y)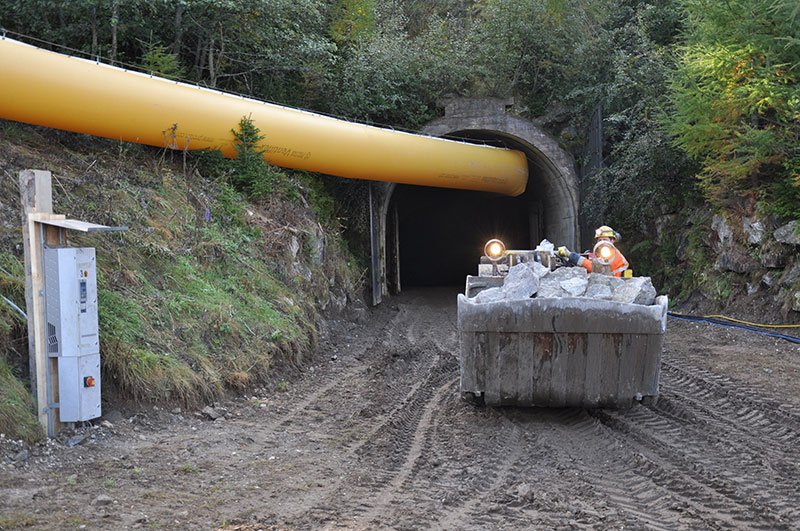 European Lithium is focused on the development of its wholly owned Wolfsberg Lithium Project located in Carinthia, 270km south of Vienna, Austria.
The project comprises 22 original and 32 overlapping exploration licenses and a mining license over 11 mining areas issued by the Austrian mining authority.
All exploration licenses are extended until 31 December 2024, while the mining license can be held in perpetuity, provided conditions are maintained.
Extensive metallurgical testing has been conducted by past owners with the successful completion of a pre-feasibility study in Q2 2018 based only on measured & indicated resources at 1.17% Li2O.
European Lithium aims to increase Measured & Indicated resources for a definitive feasibility study (DFS), as well as commence lithium hydroxide production at the project in 2023.
Zinnwald (Germany)
Operator: Zinnwald Lithium (UK)
Mined Mineral: Zinnwaldite (a historic player enters the game!)
Nominal Output: 12'000 (t/y of Lithium Hydroxide)
Lithium Carbonate Equivalent: 18'528 (t/y)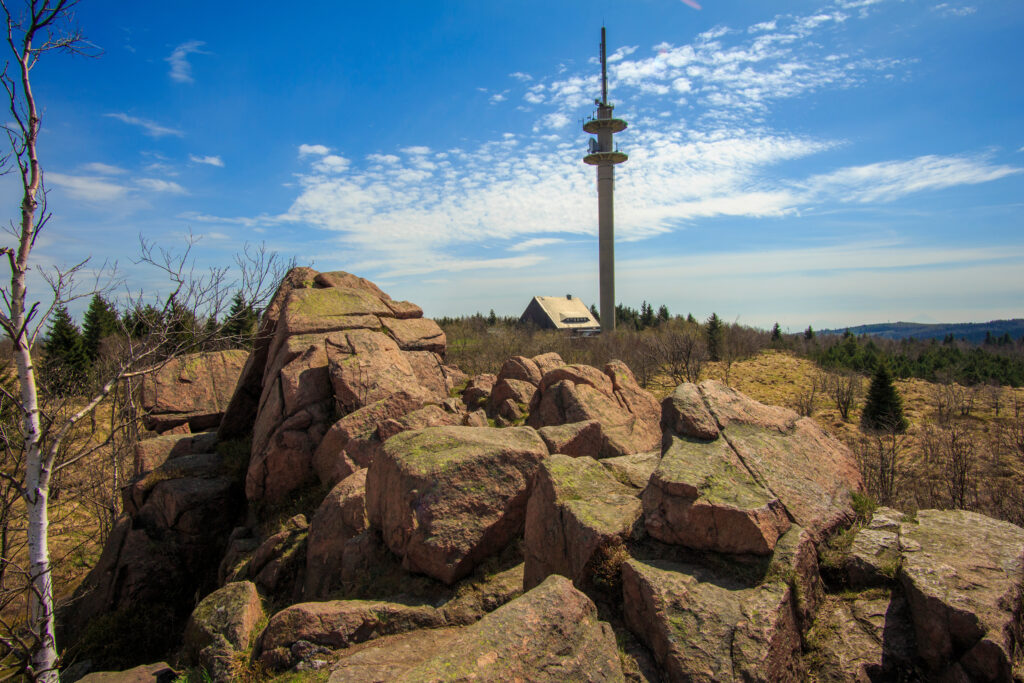 The Zinnwald Lithium Project is located in Germany, 35 km from Dresden, and has a 30-year mining license to 31 December 2047.
The project holds an estimated Measured plus Indicated Mineral Resource of 124,974 tonnes Li at a cut-off grade of 0.54% Li2O (2,500 ppm Li) containing 665,000 tonnes LCE with an Inferred Mineral Resources estimate of 17 266 tonnes lithium metal (approximately 92 000 tonnes LCE).
It also includes two satellite licenses, Sadisdorf and Falkenhain, as well as the Altenberg exploration license, which presents the "step-out" expansion opportunity for Zinnwald.
The project is designed to supply about 12'000 t/y of battery-grade lithium hydroxide, high purity potassium sulfate, and precipitated calcium carbonate.
Test work conducted by K-UTEC AG Salt Technologies confirmed that annual lithium hydroxide production above 10'000 tons could be viable from the core Zinnwald license with over 80% recovery rate into battery-grade products and commercially saleable co-products.
Cinovec (Czech Republic)
Operator: European Metals (Australia)
Mined Mineral: Spodumene
Nominal Output: 29'386 (t/y of Lithium Hydroxide)
Lithium Carbonate Equivalent: 45'372 (t/y)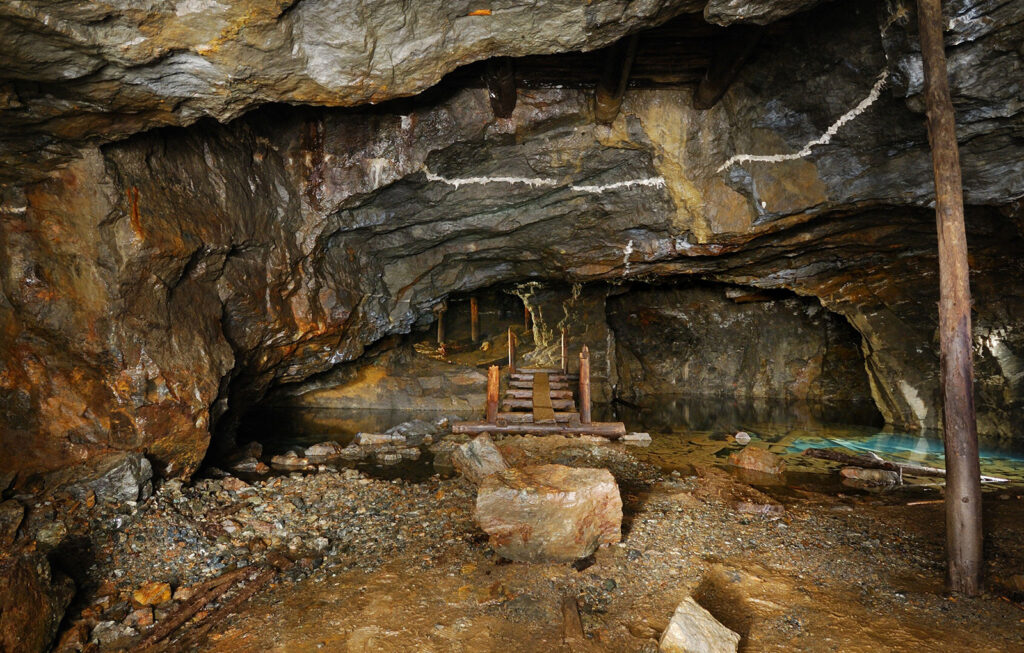 European Metals Holdings (EMH) purchased a 100% interest in the exploration rights to the Cinovec Project area and commenced a drilling campaign in 2014.
In 2015, EMH completed a Scoping Study into the redevelopment of Cinovec, which recommended that it proceed through to a Preliminary Feasibility Study.
April 2020 saw EMH enter a joint venture with the CEZ group for the development of Cinovec, making it Europe's first vertically integrated battery metal producer fully funded for final investment decisions.
October 2021 update showed a total resource of 708Mt at an average grade of 0.42% Li2O.
January 2022 update to 2019 PFS revealed improved economics of the project (with the evolved spot price for Lithium)
San Jose (Spain)
Operator: Infinity Lithium (Australia)
Mined Mineral: Spodumene
Nominal Output: ? (unknown)
Lithium Carbonate Equivalent: ? (unknown)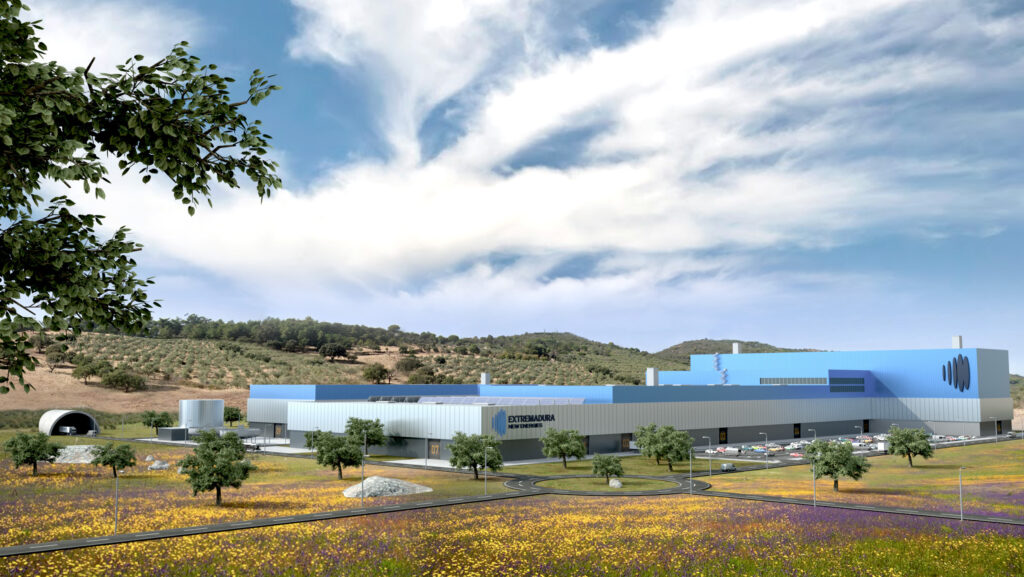 Infinity Lithium is progressing with the development of its 75% owned San José Lithium Project, located in the Extremadura region of Spain.
The fully integrated project will utilize one of Europe's largest JORC-compliant hard rock lithium resources, providing a sustainable source for battery-grade lithium chemicals.
The strategic location shall provide advantages to supply European markets with minimal environmental and societal impact from extraction practices.
Sustainability initiatives include 100% underground extraction methods and electric vehicles reducing dust/noise production as well as renewable energy powering infrastructure and producing green hydrogen onsite.
Processing techniques involve stage crushing/flotation followed by blending & roasting before leaching with water resulting in battery-grade lithium hydroxide product with low technical risk.
Mina do Barroso (Portugal)
Operator: Savannah Resources (UK)
Mined Mineral: Spodumene
Nominal Output: 175'000 (t/y of SC5)
Lithium Carbonate Equivalent: 23'803 (t/y)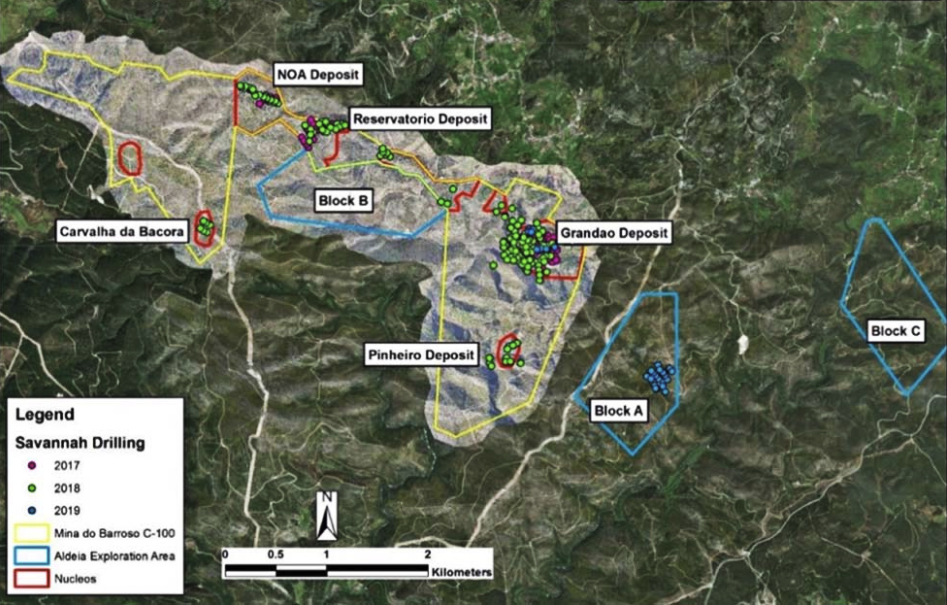 The Mina do Barroso Lithium Project in northern Portugal is Western Europe's largest new spodumene lithium discovery. It offers significant near-term production potential.
Savannah acquired a 75% interest in the project with a granted Mining Lease (valid until 2036, extendable for 20 years). The company then extended it and became the sole owner.
The current Mineral Resource is estimated at 20.1Mt at 1.04% Li₂O. An additional 9-15Mt resource target gives potential mineral inventory over 30 Mt.
A Scoping Study published in June 2018 highlights robust features & outstanding investment appeal.
Other Mineral Operations set to deliver before 2030 in the World
Falchani (Peru)
Operator: American Lithium (Canada)
Mined Mineral: Spodumene
Nominal Output: 23'000 (t/y of Lithium Carbonate)
Lithium Carbonate Equivalent: 23'000 (t/y)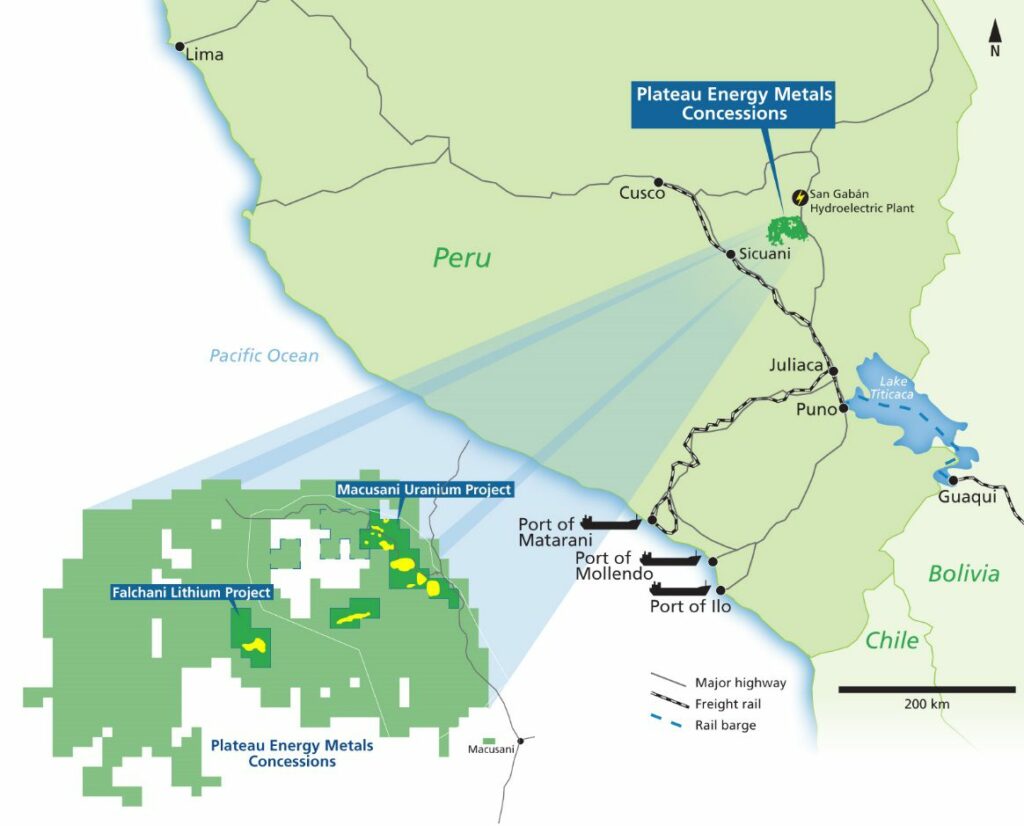 The Falchani Project is the 6th largest hard-rock lithium deposit in the world, located in a geopolitically "friendly" jurisdiction.
It has low second-quartile operating costs and a scalable 33-year mine life producing battery-grade Li2CO3.
Metallurgical testing indicates conventional processing will produce high purity (>99.5%) lithium carbonate from this resource. The estimate is based on only ~30% of the target area.
The project benefits from excellent infrastructure, including easy transport, low-cost power, labor, and water supply. It is as well close to two Oceans highways for secure supply security (Peru).
Outcrop mapping and sampling is underway around 6 km west of the Falchani deposit with surface samples up to 4452 ppm Li.
Sonora (Mexico)
Operator: Bacanora Lithium (a 100% subsidiary of Ganfeng, China)
Mined Mineral: Spodumene
Nominal Output: 17'500 (t/y of Lithium Carbonate)
Lithium Carbonate Equivalent: 17'500 (t/y)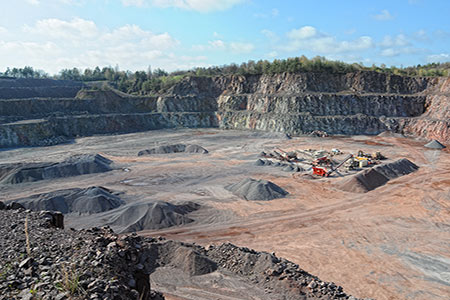 Bacanora Lithium Plc is a wholly owned subsidiary of the leading producer Ganfeng Lithium. It holds a 50% partnership in the Sonora Lithium Project and has secured long-term off-take agreements for Stage 1 and 2 production.
A feasibility study was completed in January 2018, which revealed an 8.8 Mt LCE resource with a $1.25 Billion NPV; 26% IRR at competitive operating costs ($4,000/t).
Strategic partnerships have been formed, including a 10-year off-take agreement with Japanese trading group Hanwa for part of Stage 1 production.
The main permits have been received, and the land acquisition is complete. With the water license now granted, it looks like all approvals are in place.
Lijagou (China)
Operator: Huayou Cobalt (China)
Mined Mineral: Spodumene
Nominal Output: 1'050'000 (t/y of Raw Spodumene)
Lithium Carbonate Equivalent: 41'546 (t/y)
Huayu Cobalt Industry signed a strategic cooperation agreement with Funeng Technology to procure ternary precursors and waste battery recycling.
Mianchuan Energy Power's Lijiagou Lithium Mine has an ore capacity of 38'812 million tons, with a designed mining and separation capacity of 1.05 million tons per year.
Li Shi Da Shenghua plans to invest 1.28 billion yuan in the construction of this lithium material project.
Miao Fumiao Technology's membrane products will be used for extracting lithium from salt lake water bodies.
That one and the one below may be a bit more approximative – bare in mind that getting information past the great wall of the internet is slightly more difficult.
Xiangyuan (China)
Operator: Zijin Mining (China)
Mined Mineral: Lepidolite
Nominal Output: 65'000 (t/y of Lithium Carbonate)
Lithium Carbonate Equivalent: 65'000 (t/y)
Zijin Mining acquired a 71.1391% equity interest in Hunan Houdao Mining Co., Ltd., which holds a 100% interest in Xiangyuan Lithium-containing Polymetallic Mine, for approximately RMB 1.8 billion on June 29, 2022.
The mine is characterized by porphyry mineralization with mostly greisen mineralization. Nearly all rocks are mineralized and have an estimated total ROM of 300 million tonnes. This forms a giant thick single column at a shallow depth suitable for open-pit mining with planned throughput of 10Mtpa per annum. All these estimates should yield 60K to 70K tonnes of LCE annually, along with by-products such as rubidium, tungsten, and tin.
An agreement was signed between Zijin Mining & shareholders/beneficial owners holding 28.8609 % equity interests in Houdao Mining towards developing the mine under the name of Houdao mining & establishing a joint venture to manage a new lithium smelter where Zijing will eventually hold a 66% stake.
Grota do Cirillo (Brazil)
Operator: Sigma Lithium (Brazil)
Mined Mineral: Spodumene
Nominal Output: 562'000 (t/y of SC5.5)
Lithium Carbonate Equivalent: 76'440 (t/y)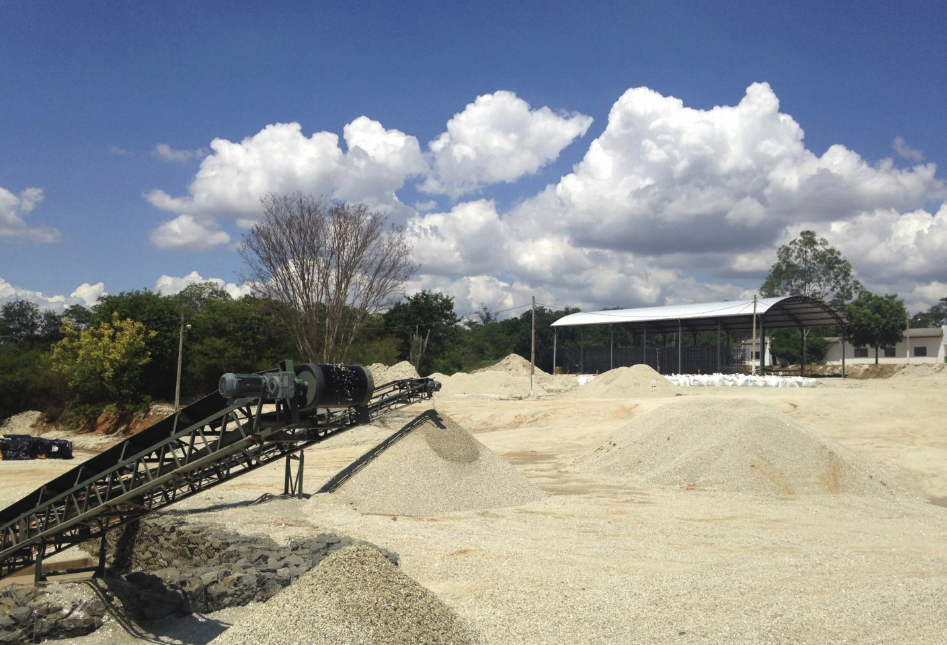 Sigma is a Brazilian company focused on the Grota do Cirilo property, located in the Minas Gerais State.
The property consists of four mineral rights spread over 19,000 hectares and includes nine past-producing lithium mines.
Sigma has been producing environmentally sustainable battery-grade lithium concentrate at a pilot scale since 2018. It now has plans to expand production capacity up to 766'000 tonnes (104'200 tonnes of LCE) annually.
Grota do Cirilo is adjacent to a major river for its water needs and 50km away from an Irapé hydropower plant for electricity supply. It also has access to major roads and ports, enabling product shipments around Asia, Europe, and North America.
Lithium Mining (2023-2030) by the Numbers
Today, the active mines listed above produce a combined total of about 550'000 t/y of Lithium Carbonate Equivalent.
We should see an additional 220'000 t/y LCE come online in 2023, 320'000 t/y LCE in 2024, 207'000 t/y LCE in 2025, 262'000 t/y LCE in 2026, and 67'000 in 2027.
This comes, of course, on top of other lithium sources, such as evaporation ponds or, eventually, direct lithium extraction.
But for mining alone, we shall reach an annual production of 1'626'000 t/y of LCE in five years.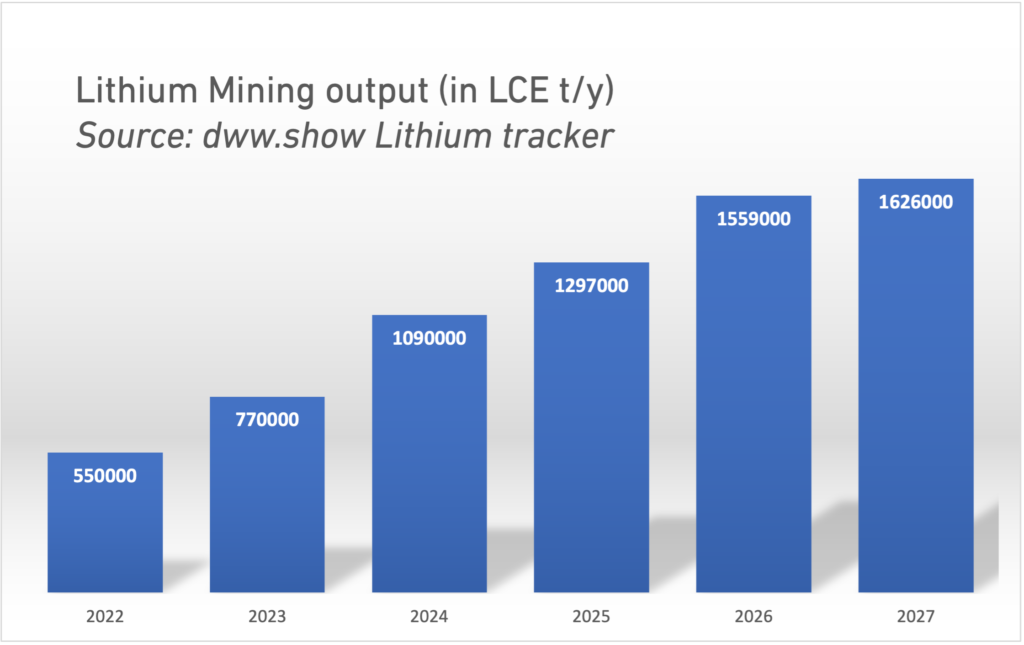 Now, to nuance that number a bit as well, the ramp-up of Li production assets has always been slower than expected, with most of the time a 2-3 year delay between the maximum written on a business plan and the actual result.
We'll see how this evolves, as I'll keep updating this tracker!